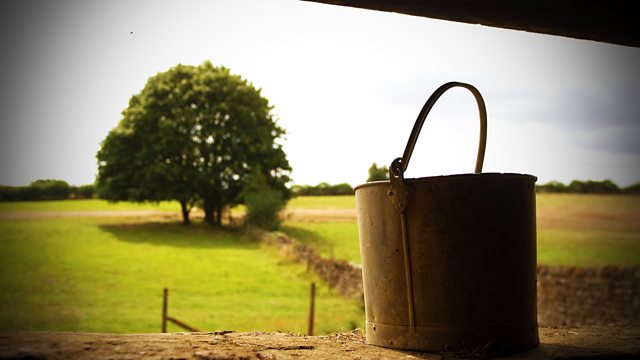 05/08/2007
As they set up for the morning service, Amy complains to Alan that Alice isn't pulling her weight on the fair-trade stall. Adam interrupts them, looking for Alice. Alan asks him about the foot and mouth news, and Adam tells him about the measures they've taken on the farm. Adam also mentions to Alan that he's going to offer Alice the chance to move in with him and Ian; after all, he's sure Alan would welcome the chance to have his house back.
Clarrie lets out an ear-piercing scream in the middle of Alan's sermon. She's convinced she's seen a snake but realising how ridiculous that sounds she starts to think she must have dropped off and imagined it. Alan's not convinced that Clarrie saw a snake but from the way he's looking around the gravestones, Amy knows he's keeping an open mind.
Alice shares her future plans with Peggy. She's looking forward to going to South Africa but if she gets through the RAF interview process she'll be back in the spring to attend their selection course. Peggy just wants her to take care, and hopes her plans aren't a result of what's happened at home. Alice assures Peggy that she's doing this for herself.
Alice is relieved when Adam tells her she can still move into Honeysuckle Cottage. They arrange to move her things tomorrow, after she's been to the RAF presentation. When Alice announces that she's moving out, Alan is tactful and says he's glad she'll be back with family. Things are more strained with Amy, who tries not to show that she's hurt.
Episode written by Graham Harvey.
Last on