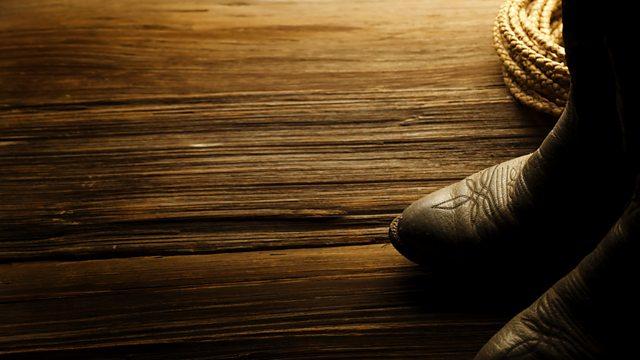 80s Nashville: Taking Back the Country
Another chance to hear 80s Nashville - Taking Back the Country in which multi award-winning country star Wynonna Judd explores the legacy of the group of 80s Nashville artists known as the New Traditionalists, who breathed new life into Country music at the time of its biggest artistic crisis. Tracing their emergence through the decade she examines their significance at the time, their subsequent influence on the music, and their continuing impact on 21st century Nashville.
At the start of the 1980s Country music found itself in the middle of a major identity crisis. Though it seemed that the phenomenal success of the film 'Urban Cowboy' starring John Travolta had catapulted Country music's popularity to new heights, most of the music coming out of Nashville was pop-crossover friendly. Steel guitar was swapped for lush string arrangements, former country artists collaborated with the successful pop stars of the day and the traditional sounds so predominant in previous decades seemed consigned to the music's history books.
However, whilst crossover artists like Eddie Rabbitt, Crystal Gayle, Ronnie Milsap and Kenny Rogers dominated the charts in the early 80s, a new group of artists was starting to emerge on the fringes of the country scene, and was about to make its mark on the mainstream. Loosely referred to as the New Traditionalists, these were artists who, despite their differing styles, took their inspiration from Country music's heritage. Reworking and updating these traditional sounds, these artists added contemporary production touches to make the music more commercially appealing to the new country consumer.
Emmylou Harris and Ricky Skaggs had already begun bringing bluegrass to the mainstream through solo projects and collaborations when, in 1986, a series of remarkable debut albums came out of Nashville which established New Traditionalism as a serious force in Country music. These albums came from artists including Lyle Lovett, Dwight Yoakam, Steve Earle and the O'Kanes and, whether via Rockabilly, Bakersfield Honky-tonk or Western Swing, they all helped move country away from pop crossover and back to its historical roots. But it was one particular New Traditionalist album released in 1986 by a stone-country Baritone singer from Marshville, North Carolina that truly changed the course of country music in the 80s. The album was Storms of Life, by Randy Travis - an album whose enormous commercial success helped pave the way for the New Country explosion of the early 90s, and whose influence can still be heard in Nashville today.
In this programme country superstar Wynonna Judd , a key artist throughout the 1980s (as one half of mother/daughter duo 'The Judds') shares her personal experience and recollections of the time, exploring the music, the artists and the albums that helped to shift country back to its traditional roots. The programme includes interviews with country artists Randy Travis, Ricky Skaggs, Kieran Kane and Josh Turner, and producers Tony Brown, Steve Buckingham and Kyle Lehning .