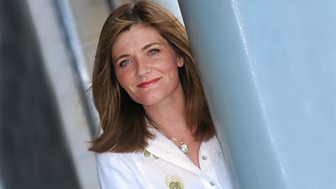 Inside Out East Midlands
A closer look at stories from around the East Midlands
On iPlayer
This programme is not currently available on BBC iPlayer
On TV
There are no upcoming broadcasts of this programme
Last on
Mon 23 Mar 2015 19:30
BBC One East Midlands only
Follow us on Twitter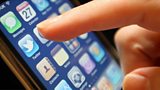 Get the latest information about the Inside Out East Midlands programme via Twitter. 
Join up and tweet the TV team.  
Follow Inside Out East Midlands on Twitter.
Meet presenter Marie Ashby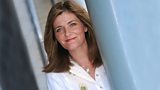 Marie was born in Edinburgh and moved to Carlisle when she was only six weeks old. She had a Scottish accent until she went to primary school, when she says she was persuaded to lose it.  
Marie studied French in Leeds and discovered an interest in journalism while at University in Bordeaux, covering student riots for Radio Monte Carlo.
Early career
Her first job for the BBC was as a district reporter in the South Lakes. At BBC Radio Nottingham she covered the Kegworth air crash before moving to ITV Central as a reporter and then main news anchor.
She also presented the hugely popular ITV programme "Sky High" and says she still gets asked "where's your helicopter?"
Marie returned to the BBC and became Inside Out East Midland's presenter nine years ago.
As a film maker she has made numerous documentaries including one about war veterans which featured a soldier commended for his bravery in Northern Ireland, who'd lived rough for more than a decade. He was reunited with his family after excerpts from the film were shown on the BBC's News Channel.
Her film about a group of paedophile hunters got network coverage on the six, and the ten o'clock news, Newsnight, and Radio 4's Today programme with Marie being interviewed by John Humphrys and Jeremy Vine.
BBC Director of News and Current Affairs James Harding described her journalism as "seriously impressive handling of a seriously difficult story ".
Award winning journalism 
Marie says she was "honoured" to be shortlisted as Best Presenter in the BBC Rubies Awards, alongside Harry Gration and Stewart White, two legends of regional news.
She has worked as a journalist and presenter in the East Midlands for more than 20 years and has two teenage sons.
Marie says, "I love the variety of the journalism on Inside Out. We take you closer to people and places in the East Midlands. This is where I live and the programme is a pleasure to present and be part of".