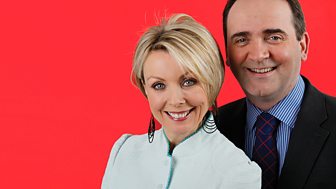 East Midlands Today
The latest news, sport and weather for the East Midlands. Join presenters Anne Davies and Dominic Heale for your vital round-up of the day - tackling the issues that matter.
The latest from the East Midlands Today weather team - Monday to Friday only.

Learn how East Midlands troops have been affected by the war in Afghanistan.
Send us your photos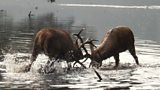 Send us your photos and we could feature them on our Facebook page or on East Midlands Today's weather forecast. Visit
www.facebook.com/bbc.emt
to submit your images.
Anne Davies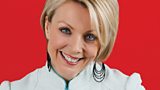 Anne has been co-presenter of East Midlands Today since 2001, after leaving the breakfast programme GMTV. Before that eight years at Central News East mean Anne has been a familiar face in the region for longer than she cares to remember. 
During her television career she has covered everything from the AIDS pandemic in Botswana to New York Fashion Week in the Big Apple and has interviewed everyone from the Lord Chancellor to Cynthia Payne. 
Now in Nottingham, she fronts Children In Need, has hosted the BBC East Midlands Sports Awards and helped the programme win a Royal Television Society Award with her coverage of the Madeleine McCann story. 
Anne is also patron of Macmillan Cancer Support for Leicestershire and Rutland and has, with her own committee, raised thousands of pounds for the charity. 
In her spare time she walks the dogs, has a passion for cooking, always intends to take up cycling and wonders why she seems to spend so many hours each week kneeling by a washing machine.
Dominic Heale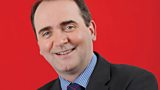 Dominic has been a familiar face on the region's TV screens since 1993 - as a presenter for ITV and then as co-presenter of East Midlands Today. 
A graduate of the University of Hull, where he helped edit Hullfire, the student newspaper, his first 'real' job was with Plymouth Sound Radio - as a trainee. It was the first of many lucky breaks. The newsroom staff there had been asked to vote on whether they wanted a pay rise or a trainee to work alongside them. They opted for the latter on the very day Dominic's letter asking for a job arrived in the post. 
After five happy years in radio he moved to ITV in 1989 as a sub-editor for Television South West, graduating to on-air presenting within two years. In 1993 Dominic hit the road, freelancing - and eventually ended up in the East Midlands where he has been delighted to work ever since. 
Dominic's interests include gardening, walking and music. He's married with three children and lives a stone's throw from the River Trent in South Nottingham.
Colin Hazelden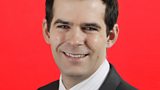 Colin is the face of sport on East Midlands Today. Whether it's reporting from the big match, being invited in to training or hosting the sport live on the big occasion, Colin's bound to be there. 
"I can't think of a better place to cover sport. Clubs that yo-yo between leagues and change managers or coaches at a drop of a hat. 
"Takeovers. Money. No money. Protests. Formula One. Supreme swimmers, paddlers, gymnasts, athletes. And fans that care desperately, passionately for their club or their sport. Marvellous," says Colin. 
As well as presenting sport, Colin's often to be found fronting the regional news bulletin on BBC1 at 8pm.
Maurice Flynn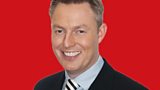 From your late evening bulletin on Friday to the Sunday night news, Maurice Flynn is working to keep you up to date. 
"News doesn't stop on Saturday and Sunday, we'll also bring you the first footage from your favourite teams and events," says Maurice. 
He grew up in the Blackstairs Mountains of Ireland before moving to the UK when he was 10. Food and gardening are Maurice's biggest passions, along with his golden retriever Sydney. 
So in his spare time you'll find them roaming the countryside, tending the garden or covered in cake mixture creating chaos in the kitchen.
Weather team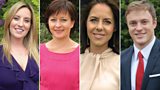 Catch the latest weather forecast with the East Midlands Today weather team: Anna Church; Sara Blizzard; Kaye Forster; Charlie Slater and Mel Coles. 
From breakfast to bedtime they'll have all the latest weather updates for the region, working with up-to-the-minute Met Office weather data. Maybe tonight they'll be forecasting live on location, from somewhere near you. 
One thing's for sure - they'll be with you every day with the detailed East Midlands forecast, helping you to plan your life.
John Hess's blog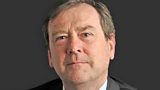 John joined the BBC in 1978, and was appointed the East Midlands' first political editor in 1998. 
Career highlights include interviewing four Prime Ministers and the many voters who wish they could. 
John now lives near the Trent Bridge cricket ground, having returned to the Midlands in 1996. 
Read John's latest blog post.