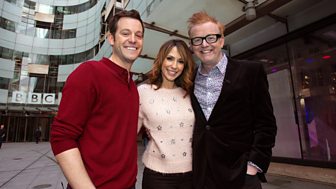 The One Show
Hosted by Alex Jones, Matt Baker and Chris Evans, and aided by a team of top reporters, The One Show is a live magazine programme featuring topical stories and big name studio guests.
Recipe: Gordon Ramsay's Beer Battered Onion Rings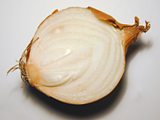 Ingredients:

400 g                 All Purpose Flour
400 g                 Rice Flour
2 Table spoons  Baking Powder
2 Table spoons  Salt
2 Tablespoons   Honey
300 ml                Gin
2 pints                Ale  (As needed)
 
Method for the batter :
 
Mix all the dry ingredients.
Whisk the gin and honey together.
Whisk the beer and the dry ingredients together.
Stir in the gin and honey.
Let stand for 30 minutes and whisk before using.
 
Method for the rings :
 
Peel the onion
Slice the onion into rings and separate them
Dip in batter and deep fry until gold and crispy, around 2 – 2 and a half minutes.

Enjoy .....
 
Holiday fraud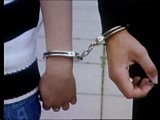 Illegal holiday package tours cost British families £7million last year, The One Show discovered. If you think you have been the victim of fraud,  please contact Action Fraud on 0300 123 2040 or visit the
Action Fraud website.
For those of you who have specifically booked a package deal to Mecca, go to the
ABTA website
for further information.
Behind the scenes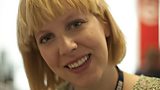 The One Show studio researcher, Becky, gives us an exclusive insight into life as a member of the production team.