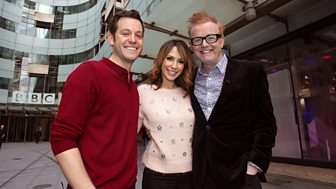 The One Show
Hosted by Alex Jones, Matt Baker and Chris Evans, and aided by a team of top reporters, The One Show is a live magazine programme featuring topical stories and big name studio guests.
Alex Jones works on the Iyolwa Health Clinic in Uganda for Red Nose Day.
The Noise Next Door are Back!

The comedy team put their own unique take on 3 of the 7 deadly sins! If you want some more laughs from
The Noise Next Doo
r
, visit the kneejerk site to find out more.
Terry Wogan's favourite cocktail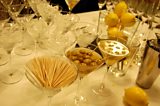 Ingredients:
50 ml of gin or vodka
25ml of dry vermouth
Slice of lemon peel (lemon twist)
Ice
 





Method:
 
Put your vermouth glasses in the freezer to chill for one hour.
Wash out the glass with the vermouth but keep a small amount in the bottom of the glass.
Mix the gin or vodka in a shaker with ice, stir and put into the wet vermouth glass.
Add a slice of lemon peel
Enjoy!

Behind the scenes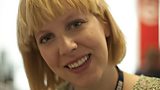 The One Show studio researcher, Becky, gives us an exclusive insight into life as a member of the production team.