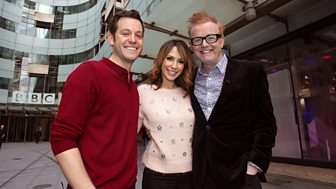 The One Show
Hosted by Alex Jones, Matt Baker and Chris Evans, and aided by a team of top reporters, The One Show is a live magazine programme featuring topical stories and big name studio guests.
The One Show Manifesto Quiz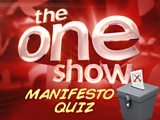 Matilda's Recipes
Chicken wings
Serves 4
Ingredients
12 chicken wings
Marinade:
2 small shallots, peeled and roughly chopped 
1tbsp soft brown sugar
4 kaffir lime leaves, torn
2 cloves garlic, roughly chopped 
2 stalks of lemongrass, outer layer removed, roughly chopped 
2cm piece of ginger, peeled and roughly chopped
½ bunch coriander including the stems, chopped 
4tbsp soy sauce 
1 tbsp. rice vinegar
1 tbsp olive or vegetable oil  
To serve:
Chilli sauce
4tbsp sweet chilli sauce
2 spring onions, finely sliced
Peanut/satay sauce
3tbsp smooth peanut butter
1 clove garlic, peeled and finely chopped or crushed
2tbsp white rice vinegar
1tbsp soy sauce
2tsp soft brown sugar
75ml hot water
Method
Pre-heat the oven to 200C/180Fan. Line a baking tray with parchment paper.
Place all the marinade ingredients in to a blender with the oil and blitz until a paste is formed.
Place the chicken wings in a large bowl, pour the mixture over on top and use two large spoons to mix well so all the pieces are evenly coated – the blitzed onion might make your eyes water but it's worth doing a good job. 
Place the chicken in the fridge to marinate for at least half an hour if you can, even better if you can leave it overnight. 
Place the chicken wings on the lined baking tray and discard any excess marinade left behind in the bowl.  Cook in the oven on the top shelf for 25-30 minutes, turning half way through and basting with any cooking juices.  
While the chicken is cooking you can make up a couple of dipping sauces;  Mix tablespoons of sweet chilli sauce with some fresh spring onions to make it a bit different.  To make the satay sauce simply place all the ingredients in a medium saucepan over a moderate heat and cook until the sugar dissolves and the sauce is nice and smooth – if it gets too thick you can add a little more water.
Serve the chicken alongside bowls of the sweet chilli and satay sauces.
Summer kale salad with honey dressing
Ingredients
2 medium sized nectarines, de-stoned and sliced
4 small plums, de-stoned and sliced
2-3 apricots, de-stoned and chopped
2 small bunches of kale, leaves stripped from the stalks and shredded
2 handfuls of pistachio nuts
Sprinkling of goji berries (or dried cranberries)
4 tbsp toasted coconut chips (optional)
Approx. 200g goat cheese, crumbled
Mix all the ingredients together in a large salad bowl.      
Honey vinaigrette
30ml apple cider vinegar
1 tbsp Dijon mustard
2 tbsp honey
60ml Olive oil
Salt and pepper
Place all the ingredients for the dressing into a jar, screw the lid on tightly and shake well. Dress the salad just before eating.
Adoption Listings
Barnardo's works with local authorities to provide a broad range of fostering and adoption services, including placements for children with extra needs. They can also offer help and support to someone trying to trace their birth family. Phone: 0800 0277 280
First4Adoption is a national adoption information service for anyone interested in adopting a child in England. If you have a question about your suitability to apply to be an adoptive parent, or if you want to know how to begin the adoption process, call their  trained advisors or visit their website. First4Adoption can also put you in touch with adoption agencies in your area. Information line: 0300 222 0022
British Association For Adoption & Fostering (BAAF) is one of the UK's charities for children in care, working with everyone involved with adoption and fostering across the UK and providing services to meet the needs of some of the UK's most vulnerable children and young people. Advice line: 020 7421 2600
Adoption UK is a national charity run by and for adopters, providing self-help information, advice, support and training on all aspects of adoption and adoptive parenting. They work with parents and practitioners to make adoptions succeed, promoting loving and supportive family relationships within adoptive families. A membership fee applies. Adoption UK Helpline: 0844 848 7900
Changes to your pension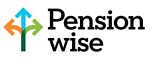 The One Show recently reported on the new pension rules that came into effect on 6 April 2015. These changes could affect you if you are over 55 or have a defined contribution pension.  If you want to know more, 
the BBC business page
explains the changes in 10 easy questions or there is free and impartial guidance on the Government's
Pension Wise website
and they offer help over the telephone
030 0330 1001
. Those aged 55 or above can book a telephone interview with the
Pensions Advisory Service
, or a face-to-face interview with
Citizens Advice
. (NB: These services give general guidance, but cannot advise on specific pension policies or investments.)
Domestic Violence
The One Show recently went out with the Domestic Violence patrol with the
Northumberland police
  – a pilot scheme set up to respond to the 83 reports of domestic violence they receive each day. If you have been affected by domestic violence the numbers to call are:
Women's helpline
:
0808 200 0247
(Freephone 24 hour National Domestic Violence Helpline, run by
Woman's Aid
&
Refuge
)
Men's helpline:
0808 801 0327
(Freephone, Open Monday – Friday 9am-5pm,
RESPECT
)
Perpetrators' helpline:
0808 802 4040
(Freephone, Open Monday – Friday 9am-5pm,
RESPECT
)
Judy Murray fronts the "Everyone for Tennis" Campaign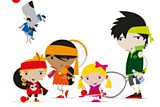 The One Show interviewed Judy Murray who spoke about her involvement in the "Everyone for Tennis" Campaign to encourage more families to get involved by playing Mini Tennis. You can find out more information in
The Mini Tennis Website
.
Follow The Coxless Crew's progress!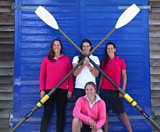 Follow the first all-female coxless crew as they make their way across the Pacific Ocean. You can track their progress on the
Coxless Crew website.
Good luck ladies! 
Behind the scenes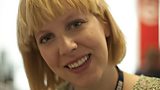 The One Show studio researcher, Becky, gives us an exclusive insight into life as a member of the production team.
The One Show Instagram/Twitter Gallery