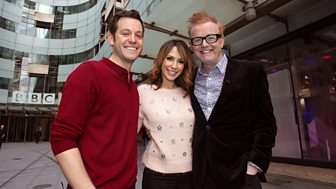 The One Show
Hosted by Alex Jones, Matt Baker and Chris Evans, and aided by a team of top reporters, The One Show is a live magazine programme featuring topical stories and big name studio guests.
The One Show's festive break
We wish you a merry Christmas and a happy New Year! We will be off air as of Monday 22 December until Friday 2 January.
Our first show in the New Year will be on Monday 5 January 2015. Don't miss it!
Nativity Play - Correction
On Wednesday 17 December, we made a brief mention of a nativity play that the BBC had put on outside our studio. In fact although it was on BBC premises, it was not a BBC production but a Wintershall Nativity production. Sorry for the omission. 
You can find more details on the
Wintershall Estate's website
British Forces Support
The British Forces Post Office request that members of the public do not send parcels to show their support for troops but rather make donations to any of the Service charities to help in their work.
These charities are The Soldiers charity, RAF Benevolent fund, Royal Navy & Royal Marine charity and Royal British Legion.
Which batteries last longer?
We will all be needing these over the Christmas period... Batteries. Which ones are the best ones to get for which present? The One Show has been testing them with
Warwick University's International Manufacturing Centre
to find out if some are better than others. Check out this
useful guide
from The European Portable Battery Association to make the fun last longer.
A Life Less Lonely... #take10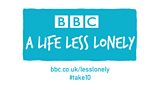 Did you know that 69% of Britons say they're too busy to take 10 minutes out of their busy lives to talk to someone on the streets? For further information about alifelesslonely and what you can do and how to get involved, check out their
website
.
Full interview with Andrew Lloyd Webber about his musical 'Cats'
Flammable Fancy Dress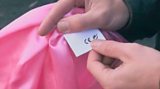 The One Show investigated flammable fancy dress for children. We looked at the risks and fire safety standards for fancy dress. 
If you have purchased the 'Garden Tutu' dress from Hamleys and are concerned, you should contact your nearest
Hamleys
shop or email Gardentutu@hamleys.co.uk they will deal with your concerns immediately.
Additionally, further information on fire safety standards and advice can be found on
The Trading Standards website.
Behind the scenes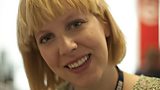 The One Show studio researcher, Becky, gives us an exclusive insight into life as a member of the production team.