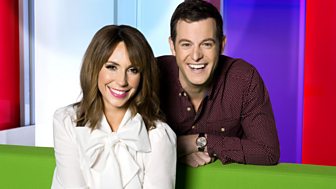 The One Show
Hosted by Alex Jones and Matt Baker, aided by a team of top reporters, The One Show is a live magazine programme featuring topical stories and big name studio guests.
Download this form if you want your wedding video to appear in our 'Wedding Mash-Up'.

The RAF have launched an interactive digital mosaic to honour those who fought in 1940.

Download our letter to send to charities you no longer wish to receive letters from.
Searching for wills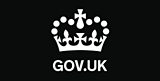 The One Show has started their new series of films about wills. What did the most famous people in British history do with their money after they died? If you want to know more about Florence Nightingale's will - or find out more about your own family history - then you can search for the information by visiting this 
Government website
.
Converting VHS to digital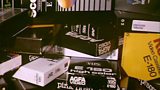 Please contact us if you know of ways in which you can recycle your old tapes. We would love to hear from you! email: theoneshow@bbc.co.uk with 'VHS to digital' as the subject.
Rick Stein's Griddled Mackerel in a baguette with tomato, lettuce, onion, chilli and sumac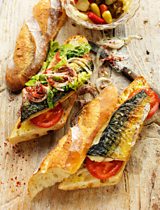 (Balik ekmek)

Makes four

Ingredients:

4 mackerel fillets, seasoned with salt
olive oil for frying
2 baguettes
1 onion, halved and finely sliced
1 tsp sumac
1/4 tsp salt
3 tomatoes, sliced
half a lemon
Large handful chopped little gem lettuce
1 tsp Turkish red pepper flakes or 1/2 chilli flakes

Method:

In a large frying pan over a medium heat, warm a little olive oil and pan-fry the mackerel fillets for 3 minutes on each side.
While they are cooking, cut the baguettes across into 2 and slice open.  
Put the onion slices in a bowl and toss together with the sumac and salt.
Lay some tomato slices on each bottom piece of bread, top with a mackerel fillet, squeeze over some lemon juice,
Finish with lettuce, onion and red pepper or chilli flakes, and cover with the top crust.

Serve immediately.
Behind the scenes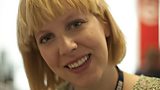 The One Show studio researcher, Becky, gives us an exclusive insight into life as a member of the production team.