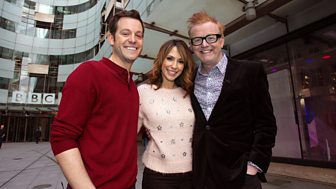 The One Show
Hosted by Alex Jones, Matt Baker and Chris Evans, and aided by a team of top reporters, The One Show is a live magazine programme featuring topical stories and big name studio guests.
What's the secret for making a good map symbol? Got a special skill for design?
The Sucker List
The One Show discovered a couple who have both fallen victim to scams from 'The Sucker List'. Angela Rippon went to Northern Ireland to investigate the situation and what can be done to prevent fraudster stealing people's money. If you have been affected by any scams or want advice then please take a look at the
Citizens Advice Bureau
for more information.
Charity Hounding
The One Show has been looking into how some charities are making people feel hounded by how they are being constantly approached for money. If you have been affected or want to know more information, please visit the
Fundraising Standards Board website
to find out more.
Searching for wills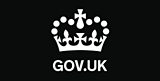 The One Show has started their new series of films about wills. What did the most famous people in British history do with their money after they died? If you want to know more about Florence Nightingale's will - or find out more about your own family history - then you can search for the information by visiting
this Government website
.
Gender Identity
The One Show featured an item about a soldier and her transition from male to female. If you would like more information on gender identity and the transgender community it can be found on these websites:
NHS
Mermaids
The Beaumont Society
Gender Trust
CORRECTION
On the 14 May 2015, The One Show accidentally referred to the bridge in the "How to Build a Bridge Overnight" VT as being built in South Wales, when in fact the bridge was built on the Slough Trading Estate.  We would like to apologise for any confusion caused.
Past and Present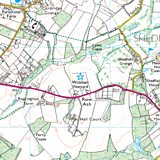 Have a look at three British towns - past and present – slide your mouse to see how Livingstone, Cardiff and Milton Keynes have changed over the years by visiting the
website
.
Disasters Emergency Appeal for Nepal
Happy Birthday to The Landmark Trust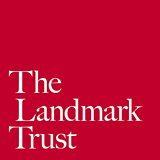 The Landmark Trust are celebrating their 50th anniversary with a
"Golden Weekend"
.  This weekend,  25 of their historic locations will be open to the public...you can get more details by visiting their
website
.
Follow The Coxless Crew's progress!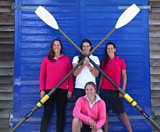 Follow the first all-female coxless crew as they make their way across the Pacific Ocean. You can track their progress on the
Coxless Crew website.
Good luck ladies! 
Behind the scenes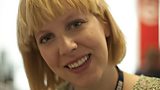 The One Show studio researcher, Becky, gives us an exclusive insight into life as a member of the production team.