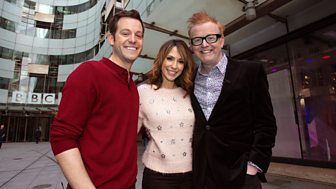 The One Show
Hosted by Alex Jones, Matt Baker and Chris Evans, and aided by a team of top reporters, The One Show is a live magazine programme featuring topical stories and big name studio guests.
Download our letter to send to charities you no longer wish to receive letters from.
The One Show is off air for three weeks - 17 July to 10 August

Don't worry, we will be returning to your screens on Monday 10th August.
Beat the Pro - Caribbean Curry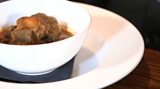 Carl Morgan's Caribbean Curry
Serves: 4
Total cooking time: 3 to 3 1/2hrs
 
Ingredients:
3 lbs/1.35 kg boneless goat meat, chopped into cubes
1.5 tbsp all-purpose seasoning
1 tsp black pepper
3.5 tbsp curry powder
4-6 cloves garlic, chopped
1/2 a small Scotch bonnet pepper, finely sliced and discard seeds (handle with care)
4 cups of Water
1 large sprig of Thyme, chopped
1 sprig of fresh Rosemary chopped
3 carrots chopped
1 medium onion, sliced
10 cherry tomatoes
 
Method:
Mix together boneless goat meat, salt, black pepper, All purpose seasoning, 3 1/2 Tbsp curry powder, 1 medium onion sliced, 3 chopped carrots, 10 Cherry Tomatoes, 4-6 cloves garlic chopped, Rosemary and Thyme, 1/2 of a small Scotch bonnet pepper (finely chopped remove seeds). Cover meat and place in the fridge overnight (or at least 5 hours) to marinate.
 
Use a large saucepan and place the marinated meat and vegetables and place the water in the pan too, making sure it covers the meat and place a transparent lid on saucepan. Let it simmer on a low heat for 2 1/2 to 3 hours until meat is soft and tender. Check every 30 minutes making sure that the pot doesn't dry out. You may have to top up the saucepan with water now and again.
 
You can enjoy this with rice, couscous or quinoa.
 
Ricky's Recipe : Caribbean Curry

Ingredients:
Diced mutton
Chopped onion
Diced uncooked potatoes
Cumin seeds
2 teaspoons of curry powder
2-3 cloves
Small handful of allspice berries
Bay leaf
Cinnamon stick
Chopped de-seeded tomatoes
Chopped garlic
Scotch bonnet chilli
Spring onions
Handful of fresh thyme
Small carton of coconut milk
Coconut oil for frying
 
Method:
Toast the cumin seeds, cloves, and all spice berries in hot dry pan before grinding to a fine powder in a spice grinder. Heat the coconut oil in another pan on a high heat and brown the mutton pieces. Season the mutton with salt and pepper. Add chopped onions, garlic and ginger and when softened slightly, add your spice mix and a couple of teaspoons of curry powder. Next, throw in a cinnamon stick a bay leaf and then some lamb stock. Finally add a chopped scotch bonnet chilli (you can use a milder chilli if you don't like your curry too hot). Let the mutton simmer for 1 hour. After an hour add some de-seeded chopped tomatoes, diced potatoes, spring onions, thyme and coconut milk. Let it simmer for 2 hours.
 
 

British Athletics

The World's Fastest Man and other top athletes will all be competing in London as part of the Anniversary Games.  For more information about this and other events in and around the UK, you can visit the
British Athletics website. 
Free Running around the Isle of Man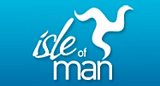 The One Show went to the
Isle of Man
to witness the filming of a talented young man leaping and somersaulting his way around all the iconic landmarks of the island. You can visit
Isle of Man website
to see the full clip. (Don't try this at home!)
Help The One Show find missing recalled Nutkin Cots before it's too late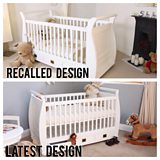 The One Show recently investigated the case of 212 unsafe cots that were manufactured and sold by Baumhaus Ltd between 2010 and 2013. So far only 202 of these cots have been recalled. We need your help to find the rest.
Below we have
details
on what to look for:
Baumhaus Original Nutkin Cot-Bed with Three Drawers : Product Code: CCP11A. Sold between 2010 and 2013
What to look for?
This model has a large gap between the roll bar handles and top of the end panels.  The gap should be no more than 10cm.  The Cotbed has been withdrawn from sale and the company has issued a product recall.
The Nutkin three drawer Cotbed has failed to meet British safety standards. There is a risk of children climbing through the gaps and becoming trapped by the head and neck.
What to do if you have a Nutkin cot bed
If you think you've got an unsafe cotbed, phone Citizen Advice consumer helpline 03454 040506, mentioning your concern about the safety of the cotbed. Or contact your local Trading Standards office.
Baumhaus Ltd want to make clear that the safety issues relate to the original Nutkin Cotbed range (product code CCP11A) that was withdrawn in 2013 and NOT the subsequent Nutkin Cotbed range it placed on the market (product code CCP11A2).
Searching for wills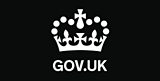 The One Show has started their new series of films about wills. What did the most famous people in British history do with their money after they died? If you want to know more about Florence Nightingale's will - or find out more about your own family history - then you can search for the information by visiting
this Government website
.
Behind the scenes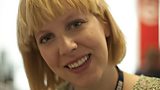 The One Show studio researcher, Becky, gives us an exclusive insight into life as a member of the production team.