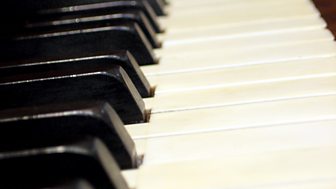 New Generation Artists
The BBC Radio 3 New Generation Artist Scheme helps to support talented musicians to reach the next stages of their careers and brings some of the world's most promising new talent to listeners across the UK through BBC Radio 3 broadcasts.
NGAs on Radio 3
Catch the New Generation Artists in no less than 17 programmes on Radio 3 across the summer! Find more details of upcoming broadcasts
here
on the NGA website
You can also hear a series of four Radio 3 Lunchtime Concerts recorded at the Cheltenham Festival and featuring NGAs, beginning on Tuesday 29th July
NGAs at the 2014 Proms
Five of the current New Generation Artists scheme are appearing at the BBC Proms this summer. 
Listen live on BBC Radio 3 and in HD Sound on the
BBC Proms website
. You can listen to all the Proms on
BBC iPlayer Radio
for 30 days. 

Louis Schwizgebel

Sunday 10 August
Royal Albert Hall, London
Stravinsky Petrushka (1911 version)
Prokofiev Piano Concerto No 1 in D flat
Birtwistle Sonance Severance 2000
Lutoslawski Concerto for Orchestra
Louis Schwizgebel (piano)
National Youth Orchestra of Great Britain
Conductor Edward Gardner
Kitty Whately
Tuesday 12 August
Royal Albert Hall, London

Maxwell Davies Caroline Mathilde – suite from Act 2
Walton Violin Concerto
Sibelius The Swan of Tuonela; Symphony No 5 in E flat

Mary Bevan (soprano)
Kitty Whately (mezzo)
James Ehnes (violin)
BBC National Orchestra of Wales
Conductor Thomas Sondergard 
Leonard Elschenbroich
Thursday 14 August
Royal Albert Hall, London

Sibelius Finlandia
Maxwell Davies Symphony No 5
Bridge Oration
Sibelius Symphony No 2

Leonard Elschenbroich (cello)
BBC Philharmonic
Conductor John Storgards 
Louis Schwizgebel
Monday 25 August
Cadogan Hall, London

Mozart Piano Sonata in D, K311
Mahler Piano Quartet in A minor
Strauss, arr R Leopold Metamorphosen (version for septet)

Louis Schwizgebel (piano)
Katarzyna Budnik-Galazka (viola)
Marcin Zdunik (cello)
Tomasz Januchta (double bass)
Royal String Quartet
Zhang Zuo
Monday 25 August
Royal Albert Hall, London

Dvorak Slavonic Dances (selection)
Grieg Piano Concerto in A minor
Bax Roscatha
Bill Whelan Riverdance: A Symphonic Suite

Zhang Zuo (piano)
Ulster Orchestra
Conductor Jac van Steen
Lise Berthaud 
Wednesday 10 September
Royal Albert Hall, London

Vaughan Williams Fantastia on "Greensleeves"
Birtwistle Exody
Walton Viola Concerto
Vaughan Williams Symphony No 4 in F minor

Lise Berthaud (viola)
BBC Symphony Orchestra
Conductor Andrew Litton