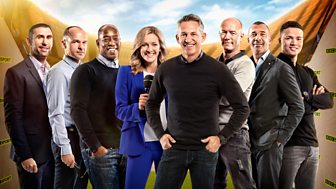 Match of the Day
Highlights and key analysis from all the day's games in the Barclays Premier League.
On iPlayer
This programme will be available shortly after broadcast
MOTD is available on BBC iPlayer from midnight on the Monday evening after it airs.
Match of the Day tweets
Content from Twitter. Learn more about content from Twitter.