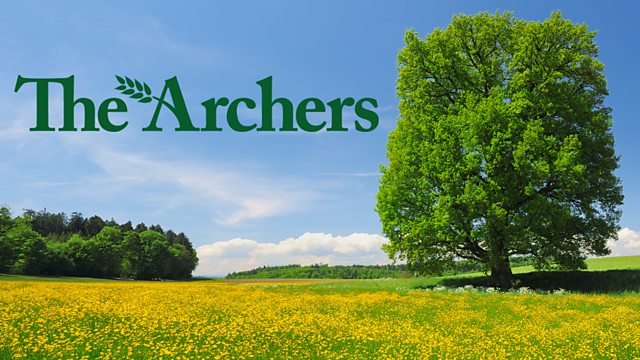 10/07/2007
As Jill shops in Ambridge Organics, Oliver arrives to give Helen a lift home. They discuss the launch of Sterling Gold, and Jill wishes Oliver luck with the project. Helen's Borsetshire Blue has been nominated for the British Cheese Awards.
Adam is frustrated when Ruth is late giving him a message from Brian: Ruairi is unsettled, so Brian going to be late relieving Adam on the combine. When Brian finally arrives, weary Adam says that as Brian soon has to return for Ruairi's bedtime, Adam might as well see the long shift through. When Adam finally gets home, Ian suggests that he and Adam should do more to help.
At The Bull, Brian talks to Oliver about the difficulties at Home Farm. Sympathetic Oliver tells Brian that he admires him for doing his duty. Brian is clear: looking after his son doesn't feel like a duty - it's his reason for being.
Ruth shows Jill the research that she's done for her and Phil into their golden wedding anniversary trip - mainly cruises. But Jill says she isn't sure if Phil would enjoy being cooped up on a boat, so Ruth agrees to start her research again.
Last on