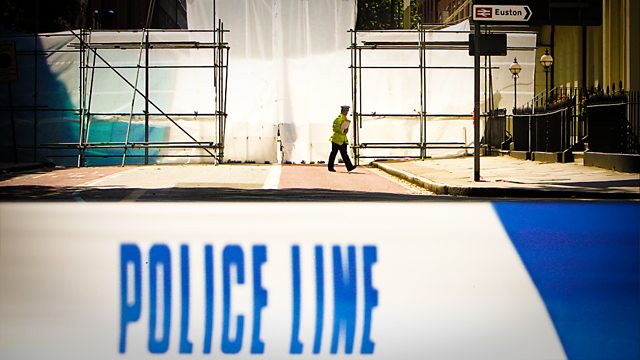 Avoid London...Area closed...Turn on Radio
The story of a fictional Every Family, the Demerils, set against the real and terrible events of 7/7 2005 - how they coped with those events and how they set about rebuilding their lives.
On the 3rd July Radio 4 will present a Drama centring on the events of 7 July 2005 as experienced by the Demerils, a kind of fictional Every Family.
Our family, typical of so many in the capital that week, has the usual preoccupations; wayward children and aged parents, retirement and overwork, the near impossibility of life in the city, when suddenly a series of explosions throws everything into extreme and brutal perspective. Though fictional, this is all our stories and how we did or didn't manage to cope with those awful events.
The title - an ominous portent which caused many travellers to suspect the worst - refers to the many motorway signs which greeted commuters as they ground their way into central London on the morning of 7th July.
Cast includes: David Calder, Margot Leicester, Elizabeth Spriggs, Leanne Rowe.
Director - Eoin O'Callaghan.
Last on