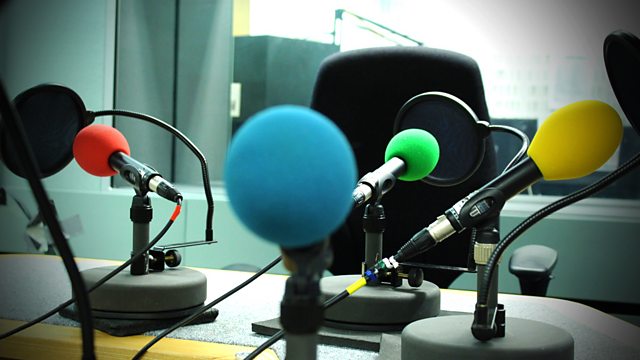 02/07/2007
According to the philosopher JOHN GRAY, some of the most destructive movements of the last few centuries have been driven by a secular twist on the Christian myth of an Apocalyse, followed by a new Utopia. In his new book, Black Mass: Apocalyptic Religion and the Death of Utopia, John Gray argues that the faith in Utopia that killed so many is now dead, but it does not mean peace is assured. Instead he believes that apocalyptic religion has emerged at the very heart of global conflict. Black Mass: Apocalyptic Religion and the Death of Utopia is published by Allen Lane.
ERIC HOBSBAWM is one of Britain's most influential modern historians. He discusses the effects of globalisation, the plight of democracy and the threat of terrorism in the 21st Century and explains why he thinks the campaign to spread democracy will not succeed. He also argues that the age of empire is dead and that we have to find alternative ways of ordering the world. His new book of essays is entitled Globalisation, Democracy and Terrorism and is published by Little, Brown.
PAT BARKER's new novel, Life Class, returns to the First World War setting of her prize-winning trilogy Regeneration, this time following a group of young artists as their beliefs are challenged by conflict. Life Class is published by Hamish Hamilton. Pat Barker is also giving a lecture at the Royal Festival Hall on Monday 2 July.
The New Crowned Hope festival, first seen in Vienna as part of the Mozart 250th anniversary celebrations in November, opens at the Barbican this week. The festival of dance, film, opera, food and political debate is organised by PETER SELLARS, one of the world's leading theatre directors. He talks about the new works which were inspired by the major themes Mozart was exploring in music during the last year of his life, from magic and transformation, forgiveness and reconciliation, to recognition of the dead. He also discusses the opera La Passion de Simone, based on the work of French Jewish philosopher Simone Weil, which he is directing. New Crowned Hope at the Barbican runs from 4 July to 12 August and includes the UK premiere of La Passion de Simone on 10 and 12 July and a new opera by John Adams, The Flowering Tree, on 10 and 12 August.
Last on