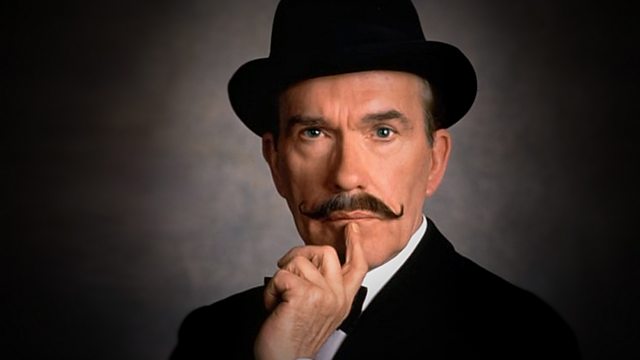 The Murder of Roger Ackroyd
When Belgian sleuth, Hercule Poirot retires to the country to grow vegetable marrows, he soon discovers that someone has planted the seeds of treachery ....and of murder.
Agatha Christie's whodunit stars John Moffatt as Hercule Poirot. With John Woodvine as Dr Sheppard, Peter Gilmore as Raymond, Deryck Guyler as Parker the Butler, Laurence Payne as Roger Ackroyd, Diana Olsson as Caroline and Eva Stuart as Miss Russell.
From the book first published in 1926 and dramatised by Michael Bakewell.
Director: Enyd Williams
First broadcast on BBC Radio 4 in 1987.
Last on
Featured in...
A selection of programmes celebrating 125 years since the birth of The Queen of Crime.