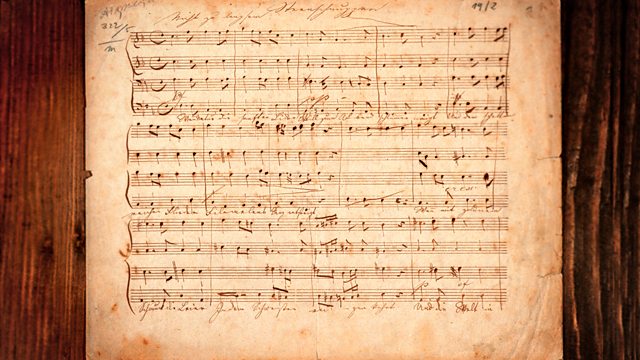 War and Peace
William Blake's starkly terse poem The Poison Tree sets the scene, describing, with Biblical overtones, how human hatred and animosity lead to war. Blake and Beethoven both died in 1827, and the two men also shared a defiant, revolutionary spirit, hints of which can be heard within the elegant framework of a "Menuetto"
Emily Dickinson's poem "It feels a shame to be alive" describes with prophetic vision the cost of human life in terms of a stack of dollars. Dickinson lived through the American Civil War and, just as Blake and Beethoven were united in their death, she died in the same year that Franz Liszt passed away, 1886. The American and Hungarian were in many respects poles apart: Dickinson was reclusive, she never travelled, never married and enjoyed no fame in her lifetime, while Liszt was a cosmopolitan romantic, a dazzling pianist and celebrated performer, though he became devoutly religious in his late years. It was Liszt, whilst travelling with his lover Marie d'Agoult in Italy, who set Petrarch's sonnet 'Pace non trovo': "I find no peace, nor do I wish for war, I fear and hope and burn and am full of ice".
The poetry produced by those who lived, fought and died during the Great War is often strikingly at odds with much of the music of the period. So, while in 1918 Charlotte Mew poignantly reflects on the waste of young life, popular songs cheer the troops and rouse jingoistic sentiments. Similarly, as Wilfred Owen describes with chilling vividness the horrific scenes of men dying from exposure on the Front in the ballad 'In Summertime on Breedon'.
The wistful intimacy of Marin Marais's Chaconne and its hypnotic rhythm over a repeated ground bass serve to pre-echo the mesmeric rhythm of Edith Sitwell's celebrated poem 'Still falls the rain' which describes the bombing of London during the Blitz in 1940. A year earlier, 1939, Bela Bartok wrote his 6th String Quartet, at once a personal lament on the death of his mother and an elegy for the loss of peace in Europe.
Ezra Pound's elliptical poem 'An image of Lethe' uses a highly distilled language to describe Hell's river Lethe, the Elysian fields and an image of Actaeon, the huntsman who stumbled across the beautiful Artemis bathing naked in the woods. She transformed him into a mute stag and he met a horrific end, ripped to pieces by his own dogs. Pound creates a sense of time suspended, an idyllic moment before the violence to come. Throughout his writing, he constantly draws inspiration from the Italian trecento poets, above all Dante but also Petrarch, and I have followed this verse from the Cantos with Monteverdi's setting of Petrarch's Hor che'l ciel from the Madrigals of Love and War. As the poet describes how the intensity of his love has brought him to a state of war, the stillness of the opening music is brilliantly offset with the stile agitato ('agitated style') that follows.
Just as George Herbert finds peace through his faith in the final reading of the sequence, in a similar way death and union with God represented the ultimate peace for two of the composers whose music we hear - Purcell, whose serene 'Evening Hymn' takes the theme of night as a metaphor for death, and Bach's Cantata 170 "Contented rest, beloved soul's desire" is a divinely sublime acceptance of death. Here, beyond 'repugnant life' lies the only true peace.
Kate Bolton, producer
Joanna David: JD
Paul McGann: PM
PLAYLIST:
CHRISTOPHER TYE
Crye
Concordia
METCD 1020
WILLIAM BLAKE
A Poison Tree (PM)
BEETHOVEN
Piano Trio in C minor Op.1 No.3: Menuetto
Beaux Arts Trio
PHILIPS 438 9482
EMILY DICKINSON
It feels a shame to be alive (JD)
LISZT
Sonetto 47 del Petrarca ('Pace non trovo')
Barenboim
DG 435 591-2
JOHN MILTON
From Paradise Lost Book 1: 'What though the field be lost' (PM)
LAWES
Fantasy
Concordia
METCD 1020
LONG, SCOTT
Oh, it's a lovely War!
Jolly Old Fellows
PEARL CD9355
WILFRED OWEN
Exposure (PM)
PEEL, HOUSMAN
In Summertime on Bredon
Gervase Elwe
Rec. 1916, Columbia 1101
CHARLOTTE MEW
The Cenotaph (JD)
PURCELL
Evening Hymn
Gerard Lesne, Il Seminario Musicale
ASTREE 8882
WALT WHITMAN
Bivouac on a Mountain Side (PM)
MAHLER
Symphony No.5: Adagietto
NY Philharmonic / Bernstein
SONY GBS10985
EMILY DICKINSON
After a hundred years (JD)
MARAIS
Chaconne from Suite in G major
Paolo Pandolfo
GLOSSA GCD 920406
EDITH SITWELL
Still Falls the Rain. The raids, 1940. Night and Dawn (JD)
BARTOK
String Quartet no.6: Mesto-Burletta
Takacs Quartet
HUNGAROTON 12502/04-2
EZRA POUND
An image of Lethe (PM)
MONTEVERDI
Hor che'l ciel e la terra
Concerto Vocale
HMC 90173637
GEORGE HERBERT
Peace (JD)
J.S. BACH
Vergnugte Ruh, Beliebte Seelenlust BWV 170
Andreas Scholl, Collegium Vocale
HMC 901644
Last on