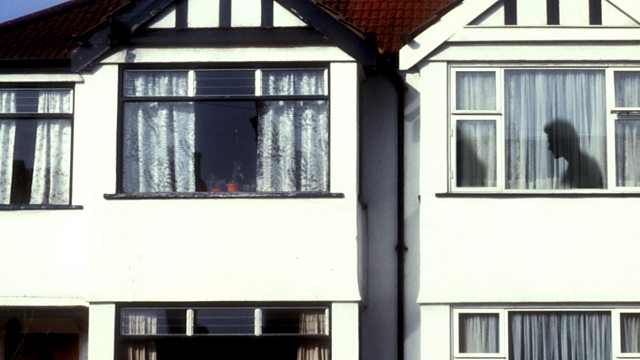 Alan Plater - Who's Jimmy Dickenson?
The phrase 'Well, goodnight then....' usually indicates the end of an evening, but in this case it signals the start of an evening - and what an evening.
A mysterious man insinuates himself into the lives of a suburban couple in Hull. Who is the shady Jimmy Dickenson?
Starring Stephanie Turner as Sara, Sam Kelly as Geoff, David Fleeshman as Randolph and Sue Jenkins as Marian.
Written by Alan Platter.
Directed by Caroline Smith.
Recorded in Manchester and first broadcast on BBC Radio 4 in 1986.