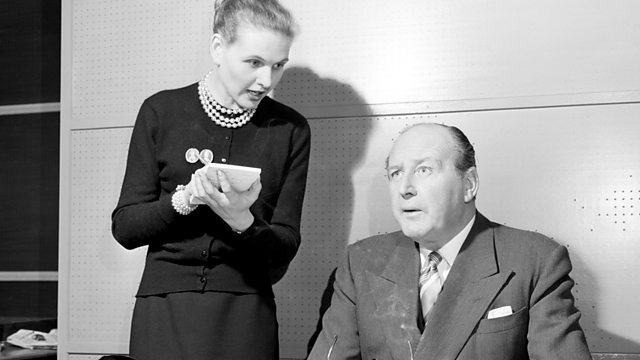 The cantankerous criminal psychologist probes the authenticity of a fabled gem. Is it cursed?
Ernest Dudley's Harley Street psychiatrist-turned-detective uses psychology as well as criminology to hunt down lawbreakers by deducing their felonious personalities.
Following on from the success of the 1949 Hammer Film 'Dr Morelle: The Case of the Missing Heiress', the BBC radio series stars British film veteran, Cecil Parker as Dr Morelle and Sheila Sim as his long-suffering assistant, Miss Frayle.
With Norman Woodland as Guy Hampton, Virginia Winter as Sonia Hampton, Louise Gainsborough as Helen Reynolds, Richard Bebb as Bill Reynolds, Desmond Carrington as Aubrey Green and John Baker as the Airline Captain/various.
Director: Leslie Bridgmont
First broadcast on the BBC Light Programme in February 1957.
Last on