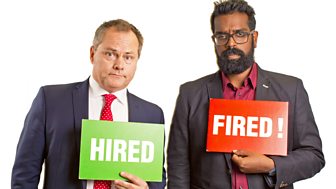 The Apprentice: You're Fired
The newly-fired candidate from The Apprentice receives a grilling in front of a studio audience.
Party etiquette goes out of the window in an episode that's guaranteed to entertain.

Join Jack and Romesh in the studio to watch the fired candidate get a grilling.

Super-fan Matt Edmondson shares his thoughts on everything he loves about The Apprentice.