Further Reading

Allen, D.C., The Star-Crossed Renaissance: The Quarrel about Astrology and Its Influence in England (New York, 1973 [1951])

Capp, Bernard, Astrology and the Popular Press: English Almanacs 1500-1800 (London, 1979)

Curry, Patrick, Prophecy and Power: Astrology in Early Modern England (Oxford: Polity Press and Princeton: Princeton University Press, 1989)

William R. Newman and Anthony Grafton (eds.), Secrets of Nature: Astrology and Alchemy in Early Modern Europe (MIT, 2001)

Geneva, Ann, Astrology and the Seventeenth Century Mind: William Lilly and the Language of the Stars (Manchester, 1995)

Grafton, Anthony, Cardano's Cosmos: The Worlds and Works of a Renaissance Astrologer (Harvard, 1999)

MacDonald, Michael, Mystical Bedlam: Madness, Anxiety, and Healing in Seventeenth-Century England (Cambridge, 1981)

Niccoli, Ottavia, Prophecy and People in Renaissance Italy, trans. Lydia Cochrane (Princeton, 1990)

.

Tester, Jim, A History of Western Astrology (Boydell, 1987)

Kassell, Lauren, Medicine and Magic in Elizabethan London: Simon Forman, Astrologer, Alchemist, and Physician (Oxford, 2005)

Barton, Tamsyn, Ancient Astrology (Routledge, 1994)

Page, Sophie, Astrology in Medieval Manuscripts (British Library, 2002)

Carey, Hilary, Courting Disaster: Astrology at the Court and University in the Later Middle Ages (London, 1992)

Ficino, Marsilio, De vita libri tres, ed. and trans. by Carol V. Kaske and John R. Clark, Three Books on Life (Tempe, Arizona: Mediaeval and Renaissance Texts and Studies, 1998) - especially Book 3.

Copenhaver, Brian, 'Astrology and Magic,' in The Cambridge History of Renaissance Philosophy (Cambridge: Cambridge University Press, 1988), pp. 264-300.

Shumaker, Wayne, The Occult Sciences of the Renaissance: A Study in Intellectual Patterns, Chapter 1 (Berkeley: University of California Press, 1972; repr.1979)
Featured in...
Scientific principles, theory, and the role of key figures in the advancement of science.

Shakespeare - Dr Dee's magical mirror

Browse the Renaissance era within the In Our Time archive.
In Our Time Downloads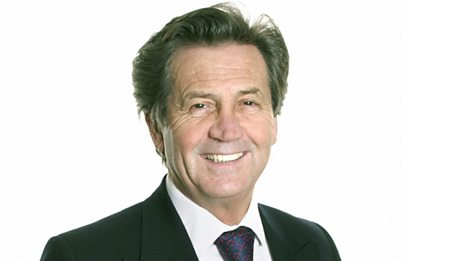 Every episode of In Our Time - available to download to listen to when & where you want.