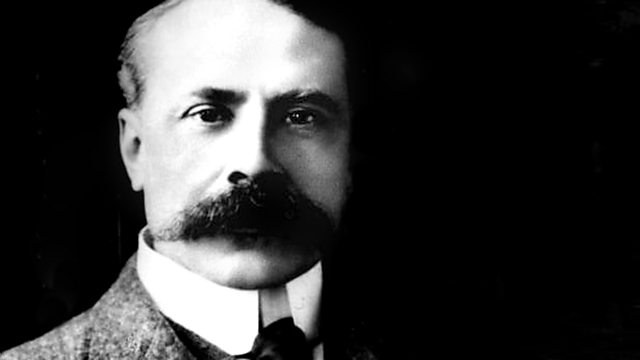 Stephen Johnson joins Donald Macleod to explore the landscapes of Herefordshire and Worcestershire that inspired much of the music of Edward Elgar.
Donald asks Stephen, a keen cyclist, about the influence Elgar's hobby of cycling had on his music. They attempt to ride an authentic Edwardian bicycle and examine what the new hobby of the era meant to Elgar and his friends, particularly the female cyclists he knew, a number of whom turn up in the list of friends portrayed in the Enigma Variations.
Pomp and Circumstance March No 3
Royal Scottish National Orchestra
Alexander Gibson (conductor)
Chandos CHAN 241-4, CD1 Tr 18
Introduction and Allegro for strings
BBC Symphony Orchestra
Andrew Davis (conductor)
Teldec 9031-73279-2, Tr 2
Variations on an Original Theme (Enigma Variations)
Baltimore Symphony Orchestra
David Zinman (conductor)
Telarc CD-80192, Tr 2.
Last on