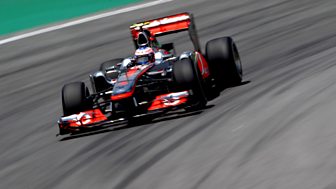 5 live Formula 1
News, reports, commentary and features from the world of Formula 1
On radio
There are no upcoming broadcasts of this programme
Last on
Monday 04:35
BBC Radio 5 live
Jennie Gow describes the twists and turns of one of F1's most famous circuits.

Three-time Formula 1 champion who has died at 88 was "terrific driver" and "good Aussie".

"Hopefully we can push each other" says Kimi Raikkonen on joining Alonso at Ferrari.

New driver Ricciardo is "a really exciting prospect" says Red Bull's Christian Horner.
Formula 1 - 2014 season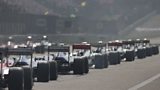 14-16 Mar: Australian Grand Prix
28-30 Mar: Malaysian Grand Prix
4-6 Apr: Bahrain Grand Prix
18-20 Apr: Chinese Grand Prix
9-11 May: Spanish Grand Prix
22-25 May: Monaco Grand Prix
6-8 Jun: Canadian Grand Prix
20-22 Jun: Austrian Grand Prix
4-6 Jul: British Grand Prix
18-20 Jul: German Grand Prix
25-27 Jul: Hungarian Grand Prix
22-24 Aug: Belgian Grand Prix
5-7 Sep: Italian Grand Prix
19-21 Sep: Singapore Grand Prix
3-5 Oct: Japanese Grand Prix
10-12 Oct: Russian Grand Prix
31 Oct - 2 Nov: United States Grand Prix
7-9 Nov: Brazilian Grand Prix
21-23 Nov: Abu Dhabi Grand Prix