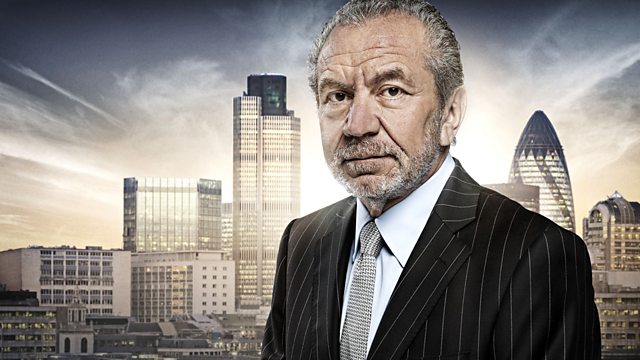 Series in which candidates compete for the position of apprentice to multi-millionaire Alan Sugar. The teams are set a very public challenge – they have to sell live on TV. But before they can sell, they first have to choose the products they think will bring in the cash.
One team goes for safe mid-price items, while the other decides to take a risk on some higher priced products. On the sales floor, they have an hour per team to sell, sell, sell. As half the team presents, the other half is controlling them from the gallery. But will their choices roll off the shelves, or will they be left embarrassed as they reach the boardroom?
Sir Alan will make the final decision, and at the end of the day, one more will be fired, and there will only be five remaining.
Last on
BBC Two
except

East,

Wales,

Yorkshire