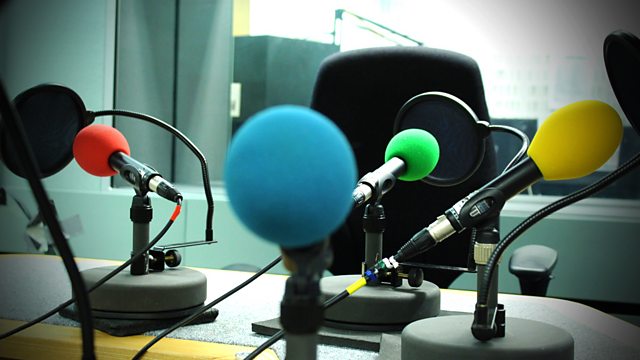 28/05/2007
Sir Jack Drummond saved the nation's diet during World War Two rationing. JAMES FERGUSSON, author of The Vitamin Wars: Who Killed Healthy Eating in Britain? discusses the life of the scientist, his move to the agrochemical industry and his subsequent brutal murder. Could the man who named Vitamin A and B have saved the national diet from chemical contamination today? The Vitamin Murders: Who Killed Healthy Eating in Britain? is published by Portobello Books.
Some 10,000 rural churches can only survive if they are repossessed by the community. SIR ROY STRONG, the historian and former director of the Victoria and Albert Museum and committed Anglican, advocates ripping out pews, replacing them with chairs, and using the space to run community centres, post offices and line dancing classes. He explains that this isn't at all radical but simply a return to the way churches were historically used as the centre of the community. He also argues that, in heritage terms, the 20th century was about saving our country houses but the 21st century will have to be about saving our country churches. Sir Roy Strong is giving the Gresham Special Lecture on The Beauty of Holiness and its Perils: What is to Happen to 10,000 Parish Churches? in the crypt of St Paul's Cathedral on 30 May.
Inspired by the legendary experiences of the explorer Henry Morton Stanley, the Daily Telegraph correspondent TIM BUTCHER set off on a 2,500km trek across the Democratic Republic of Congo. He describes how his arduous and dangerous trip brought home the country's extraordinary condition as a place that seemed to be going backwards and un-developing, with conditions much worse than 50 years ago when railways and ferries ran and trade was brisk. Blood River: A Journey To Africa's Broken Heart is published by Chatto & Windus.
Are we all a little wild within? And what happens when we deny our own wildness and that of the natural world? JAY GRIFFITHS' new book, Wild, tackles these questions in a passionate polemic, calling for us to respect wildness in our daily lives and in the world around us. She unpicks the language that shapes our understanding of the concepts of wildness and wilderness and lays down a challenge to re-think our attitudes to the wild. Wild: An Elemental Journey is published by Hamish Hamilton.
Last on