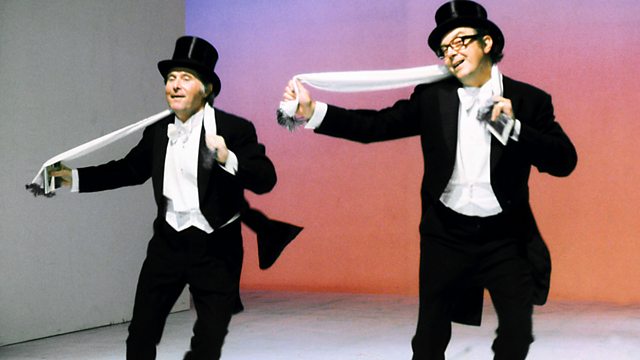 Somebody Laughed: Eddie Braben Brings You Sunshine
"What do you think of it so far?"... "RUBBISH!" - you're exceptionally unlikely to be thinking that throughout this three-hour tribute to one of Britain's most celebrated comedy writers.
Famed for his close working relationship with evergreen double act Morecambe & Wise, Eddie Braben penned some of their most famous lines. Or to put it another way, all the right words, not necessarily in the right order.
Of course, that wasn't the only string to his bow - other beneficiaries of his strong comic writing include Ken Dodd and Jimmy Cricket, whose work will also be featured. Eddie himself also steps into the spotlight to helm his own vehicle, The Worst Show On The Wireless, where he is joined by Alison Steadman. In between, he reminisces about radio and what it has meant to him.
Eddie began his writing career penning jokes on the back of paper bags on a fruit and veg stall. When he passed away at the age of 82 in May 2013, Bruce Forsyth was among the famous faces keen to pay tribute.
First broadcast on Radio 4 Extra in 2007.