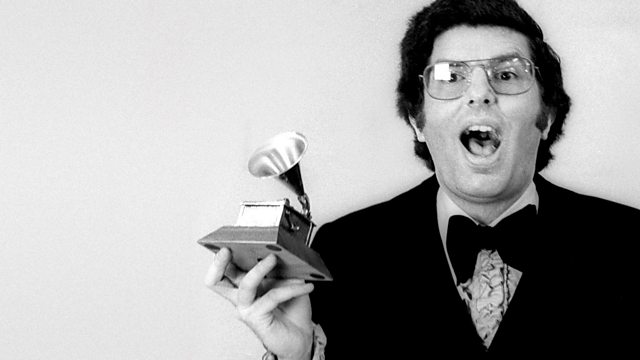 In a series first broadcast in 2002, David Jacobs tells the story of multi award-winning American composer and conductor Marvin Hamlisch who died in August.
In a distinguished career spanning almost 50 years, Hamlisch made musical history, scoring more than 40 movies (among other musical feats) and earning Oscars, Golden Globes, Emmys, Grammys and a Tony. He also received a Pulitzer Prize for the Broadway musical A Chorus Line.
In this week's programme, Marvin Hamlisch recalls the creation of A Chorus Line, one of the world's most successful stage shows. Contributors include Donna McKechnie who played Cassie in the original production, critic Howard Kissell,
lyricist Marilyn Bergman, Broadway producer Stewart F. Lane, Barbra Streisand, actress, Tia Riebling, film director Lewis Gilbert, actress, Gemma Craven, theatrical director, Sir Peter Hall, and writer and director Nora Ephron.
Written and produced by Malcolm Prince
.
Last on