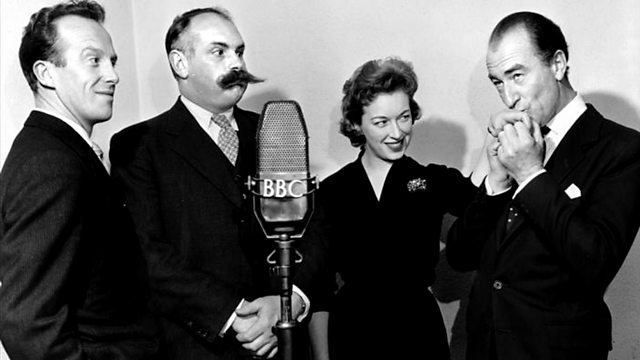 From 22/03/1949
Professor Jim and company set sail with Desert Island Risks in the Blue Lagoon.
Recorded at the Royal Naval Barracks, Portsmouth in front of an audience of sailors and Wrens.
Starring Professor Jimmy Edwards, Dick Bentley, Joy Nichols and Alan Dean.
Music from The Keynotes and the BBC Revue Orchestra conducted by Frank Cantell.
Frank Muir and Denis Norden's scripted classic comedy
Producer: Charles Maxwell
First broadcast on the BBC Light Programme in March 1949.
Last on