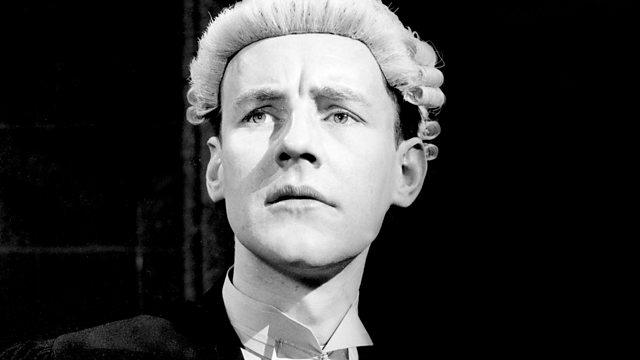 Lawyer Roger sets out to defend a prisoner overly fond of life behind bars.
Starring Richard Briers as Roger Thursby, Julia Lockwood as Sally, Bridget Armstrong as Joy, James Beck as Newman and Basil Dignam as the Judge.
Others parts by William Fox Leslie Heritage and Michael Kilgarriff.
Written by Henry Cecil and Basil Dawson.
Published in 1955, Henry Cecil's comic legal novel Brothers in Law was adapted first for TV in 1962 by Frank Muir and Denis Norden. It provided the first regular starring role for Richard Briers, who later reprised his role of the idealistic young lawyer Roger Thursby for BBC Radio between 1970 and 1972.
Producer: David Hatch
First broadcast on BBC Radio 4 in August 1971.
On radio