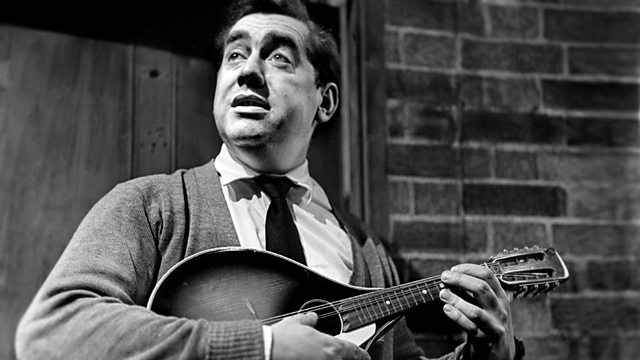 The Chef That Died of Shame
The regular Hancock's cast play different characters - in the rise and fall saga of a pie-stall cook, Percy Higgins.
Starring Tony Hancock, Bill Kerr, Sidney James. Andree Melly and Kenneth Williams.
Announcer: Kenneth Williams
Written by Ray Galton and Alan Simpson.
Theme and incidental music composed by Wally Stott. Recorded by the BBC Revue Orchestra conducted by Harry Rabinowitz.
Producer: Dennis Main Wilson
First broadcast on the BBC Light Programme in May 1955.
Last on