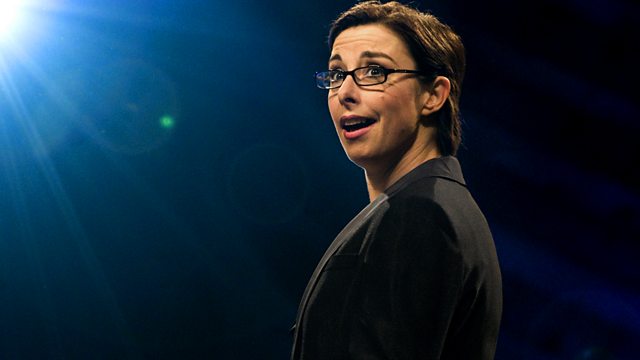 Sue Perkins gets the sherry and chocolates out to accompany 3 hours of the very best vintage BBC Christmas comedy crackers:
* Radio Active's Christmas Turkey:
The National Local Radio Station links up with Bethlehem and visits some poorly hospital patients. Stars Helen Atkinson-Wood, Geoffrey Perkins and Angus Deayton. From 1983.
* The Masterson Inheritance Christmas Special:
The Masterson family's ancient culture reveals some curious customs. Improvised historical saga with Paul Merton, Josie Lawrence, Caroline Quentin and Jim Sweeney. From 1995.
* Lines from My Grandfather Christmas' Forehead:
How even the best laid festive plans can go awry - and a message from your milkman. Stars Ronnie Barker, Pauline Yates and Terence Brady. From 1971.
* Tony Hawks' Twelve Days of Christmas:
To make his girlfriend happy, comedian Tony Hawks tries collecting every item featured in the famous carol. From 2001.
* I'm Sorry I Haven't a Christmas Carol:
Humphrey Lyttelton makes for a convincing scrooge in the all-star Clue cast's unique interpretation of the Charles Dickens classic. Stephen Fry narrates. With Tim Brooke-Taylor, Barry Cryer, Sandi Toksvig, Linda Smith, Andy Hamilton, Jeremy Hardy, Tony Hawks and Graeme Garden. From 2003.
Producer: Sarah Wade
Made for BBC Radio 7 and first broadcast in 2010.
Last on