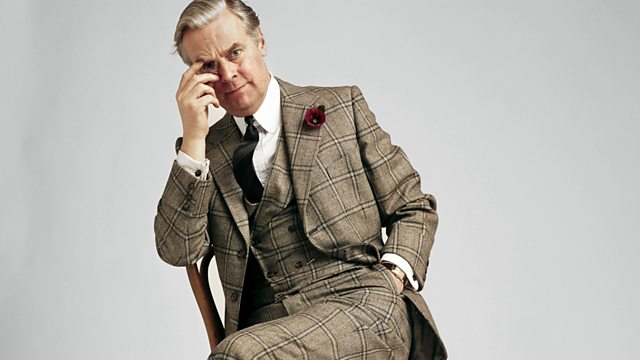 Lord Peter Wimsey goes snooping to try and establish who killed Geoffrey Deacon - and how.
Starring Ian Carmichael as Lord Peter Wimsey. With Timothy Bateson as Superintendent Blundell, Philip Latham as The Reverend Theodore Venables, Keith Drinkell as Will Thoday and Malcolm Terris as Jim Thoday.
British gentleman detective Lord Peter Wimsey features in a number of detective novels and short stories by English crime writer, Dorothy L Sayers. The Nine Tailors was first published in 1934.
Classy and sharp-witted, aristocratic amateur sleuth Lord Peter Bredon Wimsey was born in 1890 and educated at Eton and Oxford, before serving in the military during the First World War.
Ian Carmichael appeared as Lord Peter Wimsey for BBC Radio from 1973 to 1983, in addition to the BBC TV adaptations that were broadcast between 1972 and 1975.
Adapted for radio in six episodes by Alistair Beaton.
Producer: Martin Fisher
First broadcast on BBC Radio 4 in December 1980.
Last on