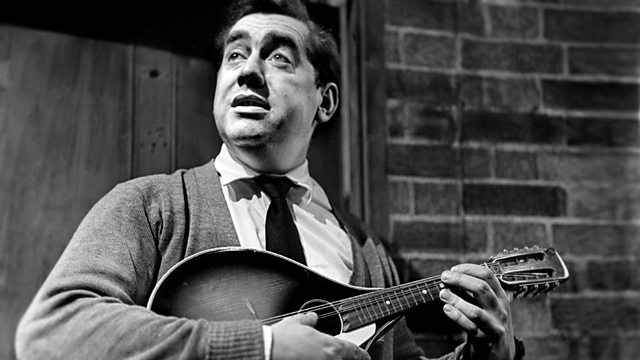 A House on the Cliff
The lad's after a new home, but is it really the best idea to get Sid to build it?
Starring Tony Hancock, Moira Lister, Bill Kerr and Sidney James.
Special guests: Brian Johnston and Raymond Baxter.
Written by Ray Galton and Alan Simpson.
Theme and incidental music composed by Wally Stott. Recorded by the BBC Revue Orchestra conducted by Harry Rabinowitz.
Producer: Dennis Main Wilson
First broadcast on the BBC Light Programme in January 1955.
Last on