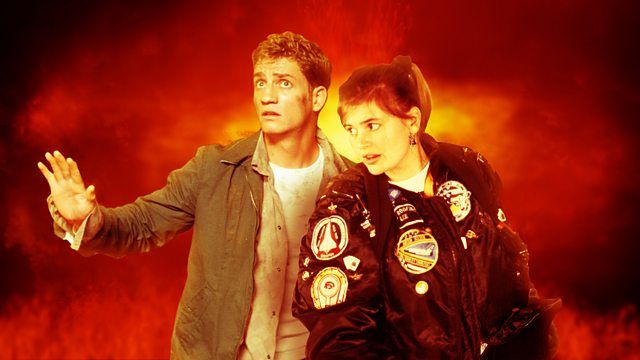 Can Ace and a blinded Hex survive World War Three? And there's no sign of the Doctor...
Starring Sylvester McCoy as the Seventh Doctor. With Sophie Aldred as Ace and Ian Hogg as Albert
Protect and Survive... If those two words fill you with fear, you must have grown up in the 1980s.
Back in the era of Stanislav Petrov, Threads and 99 Luftballons, the prospect of nuclear conflict never seemed more real. Thank goodness it never happened.... Or did it?
The Doctor's young companions Hex and Ace are plunged alone into the late '80s, where history has gone horrifyingly wrong. Global tension is escalating, and the world trembles on the brink of a final, terrible war. What happened to glasnost and perestroika? Why are people actually building fallout shelters?
Hex and Ace aren't too worried - after all, the Doctor (Sylvester McCoy) will rescue them... won't he?
It's Sylvester McCoy's turn to time travel, in this four-part full-cast audio drama. Sylvester has not only played the Time Lord but a wizard also - Radagast the Brown in the recent big screen adaptation of The Hobbit. He was also part of the Ken Campbell roadshow.
Writer: Jonathan Morris.
Director: Ken Bentley.
Producer: David Richardson
A Big Finish Production.
Last on