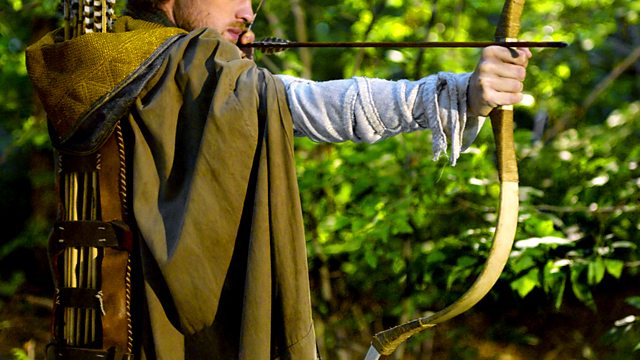 John Fletcher - The Legend of Robin Hood
Great English hero Robin Hood's adventures take him from May Day revels in Sherwood to crusading battles in the Holy Land - and back again to a life and death struggle with the Sheriff of Nottingham and an even more sinister enemy...
Drawing on the original Robin Hood ballads, John Fletcher's epic play stars John Nettles as Robin, Norman Rodway as the Sheriff of Nottingham, Michael Tudor Barnes as Friar Tuck, Gerry Hinks as Little John and Tamsin Grieg as Alice.
Composer: Vic Gammon
Producer: Nigel Bryant
First broadcast on BBC Radio 4 in 1992.