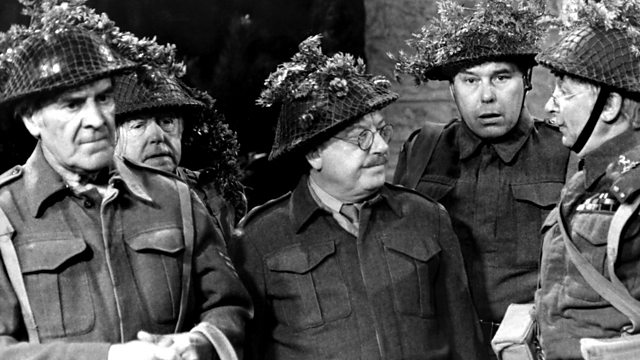 Permission to Speak, Sir!: Dad's Army on Radio
They don't like it up 'em!
After winning their frontline TV offensive, how did the Home Guard win the war of the ears with a rearguard action for radio?
Legendary comedy producer Harold Snoad and actor Michael Knowles reveal how they went about adapting the classic BBC TV hit series for radio - as the writers Jimmy Perry and David Croft were too busy to do it themselves. Over three hours, enjoy six Dad's Army episodes made for radio:
The Enemy Within the Gates (1974)
Don't Forget the Diver (1975)
The Day the Balloon Went Up (1975)
When Did You Last See Your Money (1975)
If the Cap Fits (1975)
Put that Light Out (1975)
Snoad and Knowles reflect on how the cast took to re-recording the shows without cameras and discuss the changes that had to be made to make the TV scripts work.
The duo's association with Dad's Army continued with their spin off radio comedy series, It Sticks Out Half a Mile - still to be heard on BBC Radio 4 Extra.
Produced by Martin Dempsey.
Featured in...
Take it easy and explore our selection of programmes dedicated to Mainwaring and Co.