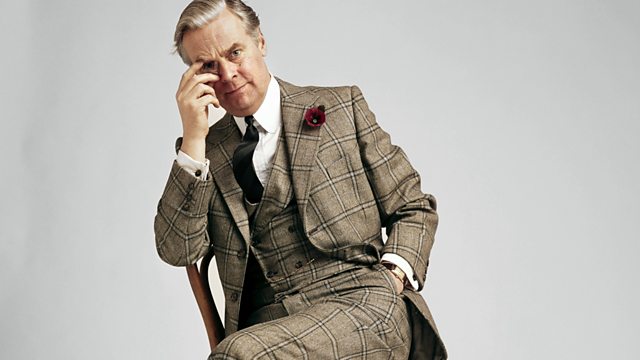 Probing the last hours of the life of General Fentiman, upper class sleuth Lord Peter Wimsey seeks out his grandson.
Starring Ian Carmichael as Lord Peter Wimsey, Allan Cuthbertson as Robert Fentiman and Martin Jarvis as George Fentiman.
British gentleman detective Lord Peter Wimsey features in a number of detective novels and short stories by English crime writer, Dorothy L Sayers. The Unpleasantness at the Bellona Club was first published in 1928.
Classy and sharp-witted, aristocratic amateur sleuth Lord Peter Bredon Wimsey was born in 1890 and educated at Eton and Oxford, before serving in the military during the First World War.
Ian Carmichael appeared as Lord Peter Wimsey for BBC Radio from 1973 to 1983, in addition to the BBC TV adaptations that were broadcast between 1972 and 1975.
Adapted for radio in six episodes by Chris Miller.
Producer: Simon Brett.
First broadcast on BBC Radio 4 in June 1975.
Last on