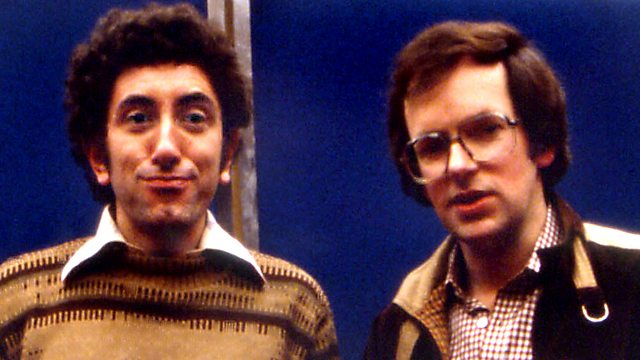 Repeat Yourself the Burkiss Way, pt 2
Blankety Blank gets a new host and behind-the-scenes at the Dreary Lane Theatre.
Starring Fred Harris, Jo Kendall, Nigel Rees and Chris Emmett.
Cult sketch comedy series which originally ran from 1976 to 1980.
Scripted by David Renwick and Andrew Marshall.
Producer: David Hatch
First broadcast on BBC Radio 4 in May 1979.
Last on