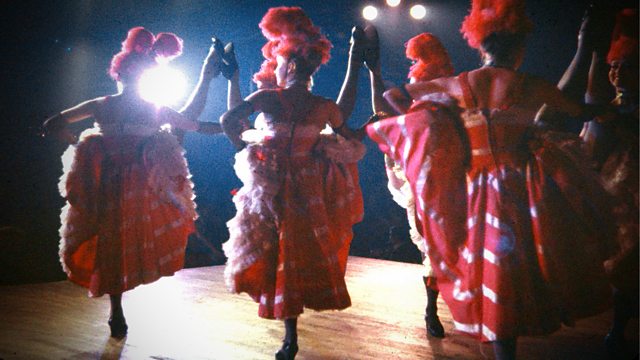 They called her Crazy Jane because of the way she danced, but it was not an affectionate nickname. Jane Avril used people all her life and reaped the consequences...
When the Moulin Rouge cabaret opened in Montmartre, Paris in 1889, Toulouse-Lautrec was commissioned to paint a series of posters. A performer's career was made if they secured an appearance.
John Peacock brings Toulouse Lautrec's poster characters to life, in the first of four plays about those entertainers, whose lives were as vivid as Lautrec's paint.
Starring Angela Pleasence as Jane Avril, Vivian Pickles as Gazelle, Jack Galloway as Andre Vaubert, Clive Merrison as Henri de Toulouse-Lautrec, David King as Arsene Ondet, Norman Jones as Charles Zidler and Jo Kendall as Annine.
Music by Stephen Warbeck.
Director: Jane Morgan
First broadcast on BBC Radio 4 in 1989.
Last on