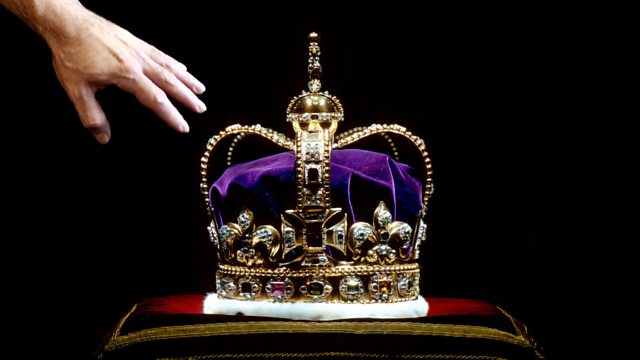 Wally K Daly - A Right Royal Rip-Off
Inmates Charles and George have a nice little scam going on behind bars. The last thing they want is to be released from prison, so they plot an outrageously daring heist - involving the Crown Jewels.
Starring Peter Jones as Charles Forbes, Lockwood West as George Evans, Bernard Bresslaw as Bullet Head, Charles Hawtrey as Fingers and Donald Hewlett as Governor Smith.
The second of Wally K Daly's trilogy of criminal gang capers produced in the style of old British comedy films. Listen out for The Bigger They Are.
Produced by Martin Jenkins.
First broadcast on BBC Radio 4 in April 1982.