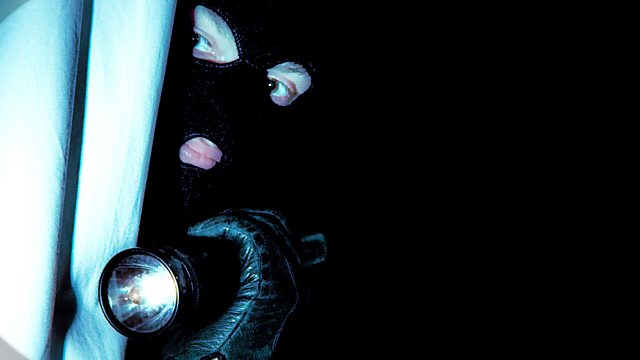 Wally K Daly - Burglar's Bargains
An unconventional gang of crooks plan a daring robbery at a posh London department store on the first day of their sale.
Starring Peter Jones as Charles Forbes, Lockwood West as George Evans, Bernard Bresslaw as Bullet Head, Charles Hawtrey as Fingers and Donald Hewlett as Governor Smith.
The first of Wally K Daly's trilogy of criminal gang capers produced in the style of old British comedy films. Listen out for A Right Royal Rip-Off and The Bigger They Are.
Produced by Martin Jenkins.
First broadcast on BBC Radio 4 in December 1979.