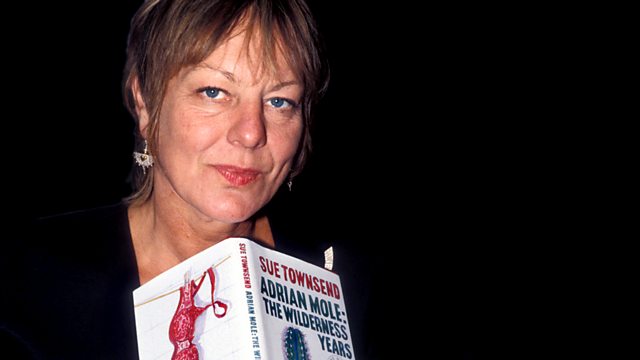 Adrian Mole: The Mole Truth with Sue Townsend
Sue Townsend chats to the man who brought Adrian Mole to the BBC airwaves, former drama producer John Tydeman.
The author - who died in April 2014 - looks back to the beginnings of her creation, who was originally named Nigel Mole for his initial BBC outing. John Tydeman reveals how an impoverished Sue Townsend lacked both the train fare and suitable clothes for their initial meeting in London.
The duo discuss Adrian's change of name and his development through adolescence to adulthood - via specially selected radio readings spanning The Secret Diary to The Cappuccino Years. Featuring Nicholas Barnes and Nigel Planer.
Produced by Peter Reed.
First broadcast on BBC 7 in 2003.