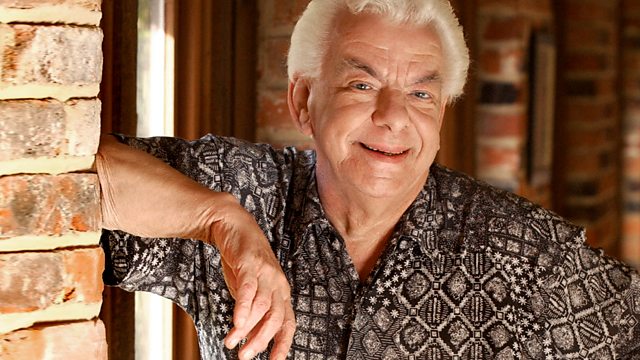 Avoiding all the hard centres - our jovial host Barry Cryer plunders his Christmas selection box to bring you some shining examples of Auntie's festive jewels:
Radio Active's Christmas Turkey. With Geoffrey Perkins and Angus Deayton. From 1983
The Masterson Inheritance. With Paul Merton and Josie Lawrence. Christmas Special 1993
Christmas Night with Dr Evadne Hinge and Dame Hilda Bracket. From 1983
Round the Horne: Cinderella. With Kenneth Horne and Kenneth Williams. From 1967
Lines from my Grandfather Christmas's Forehead. With Ronnie Barker. From 1971
The Goon Show: Ye Bandit of Sherwood Forest. With Spike Milligan. From 1954
Mr Cryer's Santa hat and baubles (not shown) artiste's own.
Mr Cryer's egg nog provided by his producer: Peter Reed
First broadcast on BBC 7 in December 2003.
Last on
More episodes
Previous
You are at the first episode