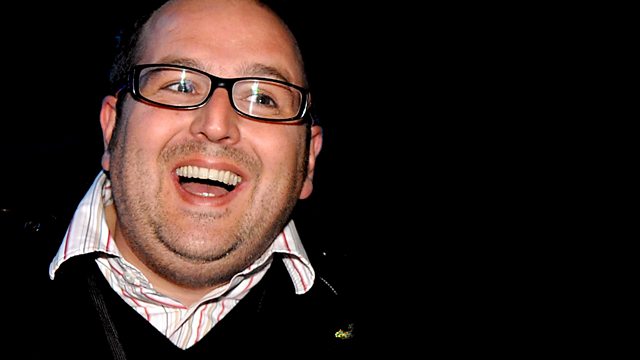 Justin Moorhouse
Justin Moorhouse, Young Kenny from Peter Kay's Phoenix Nights, follows in a fine tradition of Northern comics. In addition to comedian, he's also an actor and writer, and according to his official website "vegetarian, dog owner, father of two and I like Batman quite a bit".
He's written and starred in his own BBC Radio 4 sitcom - Everyone Quite Likes Justin - and has performed in plays at Manchester's Royal Exchange.
Justin has been on Celebrity Mastermind, where his chosen subject was Les Dawson. He's popped up on BBC Radio 5 Live's '7 Day Sunday' and 'Fighting Talk'. He's also been a regular presence on Manchester's Key 103.
Taking control of our comedy for 3 hours, Justin talks about his upbringing, comedy influences and the day Judith Chalmers didn't put him on Wish You Were Here.
His choices are: Knowing Me Knowing You (22.12.92), Ken Dodd's Palace of Laughter (3.9.87), On The Town With The League of Gentlemen (6.11.97), Ross Noble Goes Global - South Africa (18.4.02), Radio Shuttleworth (with Vanessa Feltz) (24.11.98) and Listen to Les (18.3.95).
Last on