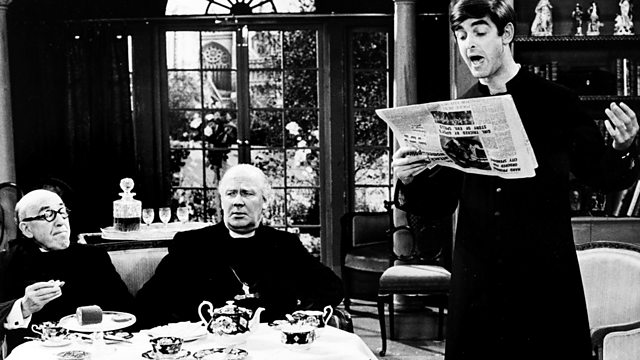 The Bishop Has a Rest
A peaceful Saturday afternoon at St Oggs is rudely interrupted.
Starring Robertson Hare as the Archdeacon, William Mervyn as the Bishop, Jonathan Cecil as Bishop's Chaplain - the Reverend Mervyn Noote and John Barron as the Dean. With Joan Sanderson as Mrs Pugh-Critchley.
The ecclesiastical sitcom started life as a TV pilot in Comedy Playhouse, ahead of a run on BBC1 from 1966 to 1971.
Written for radio by Pauline Devaney and Edwin Apps.
Producer: David Hatch.
First broadcast on BBC Radio 4 in December 1972.
Last on