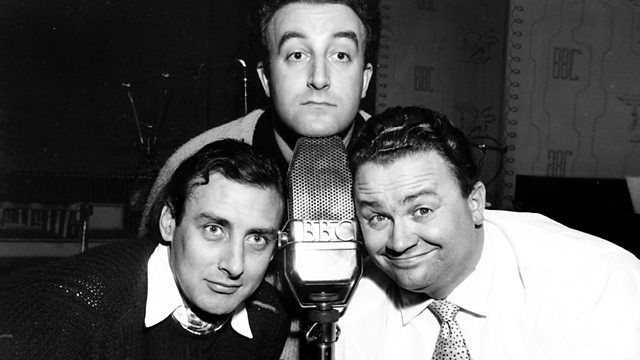 Boothby Graffoe
Boothby Graffoe is a stand-up comedian with a talent and a penchant for cerebral funny songs. In this special alone he composes an impromptu ditty about being Comedy Controller.
He also has a long and treasured history with BBC Radio 4 Comedy - The Big Booth begat In No Particular order -as well as a notable collaboration with Omid Djalili for TV. Boothby's worked with Art Malik, Steve Frost, Jason Isaacs, Pauline McLynn, Glenn Tilbrook, Kevin Eldon, Dean Friedman and Robyn Hitchcock.
He's also a playwright with three productions to his name and has appeared in The Bill and Casualty.
Named after a Lincolnshire market town, the comedian makes his selection of BBC radio comedy: The Goon Show - The Evils of Bushey Spon (17/03/1958); Round the Horne Ser.1 ep11 (16/05/1965); Steptoe and Son - Two's Company (28/03/1971); The Burkiss Way (26/12/1979); The Big Booth (29/01/2000); Hancock's Half Hour - The Conjuror (22/02/1956).
Last on