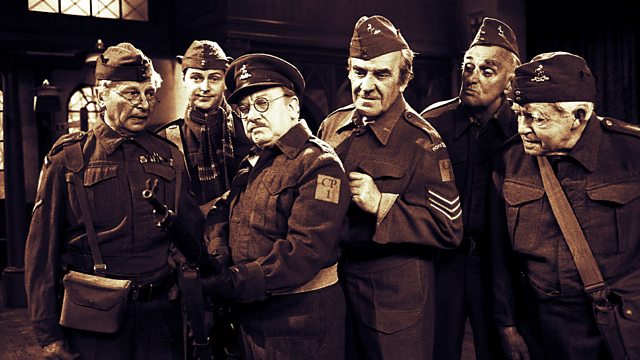 The Day the Balloon Went Up
Captain Mainwaring and Corporal Jones get carried away with the platoon's war effort.
Starring Arthur Lowe as Captain Mainwaring, John Le Mesurier as Sergeant Wilson, Clive Dunn as Corporal Jones, John Laurie as Private Frazer, Ian Lavender as Private Pike, Arnold Ridley as Godfrey, Bill Pertwee as Hodges and Frank Williams as the Vicar.
Adapted for radio from Jimmy Perry and David Croft's TV scripts by Harold Snoad and Michael Knowles.
Producer: John Dyas
First broadcast on BBC Radio 4 in June 1975.
Last on