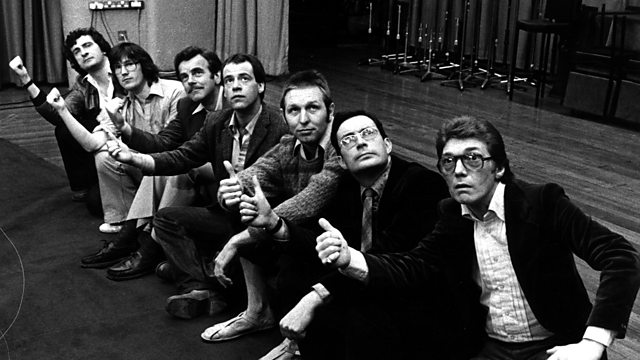 Arthur learns the lucrative answer to the question of Life, the Universe and Everything. By Douglas Adams. From March 1978.
Arthur Dent is one of only two survivors from Earth, demolished to make way for a by-pass. He survived thanks to his friend, Ford Prefect (who hails not from Guildford, but somewhere near Betelgeuse), a writer for the Hitchhiker's Guide To The Galaxy, "the most successful book ever to have come out of the great publishing corporations of Ursa Minor". Now paired with fellow Earth survivor Trillian and duplicitous two-headed hustler Zaphod Beeblebrox, Arthur and Ford are on legendary planet Magrathea - and Arthur in particular is about to understand his demolished home world in a new and startling way.
The global multi-media success story that is "Hitchhiker's" started life as a Radio 4 series in March 1978. The original scripts by the late Douglas Adams then went on to spawn a series of novels, a feature film, at least three stage shows, a TV series, a computer game, a collection of comic books - and various towels.
Douglas Adams was born in Cambridge and died in 2001 at the age of 49. He suffered a fatal heart attack after working out at his gym in California.
With Peter Jones, Simon Jones, Geoffrey McGivern, Mark Wing-Davey and Stephen Moore. Produced by the late Geoffrey Perkins.
Last on