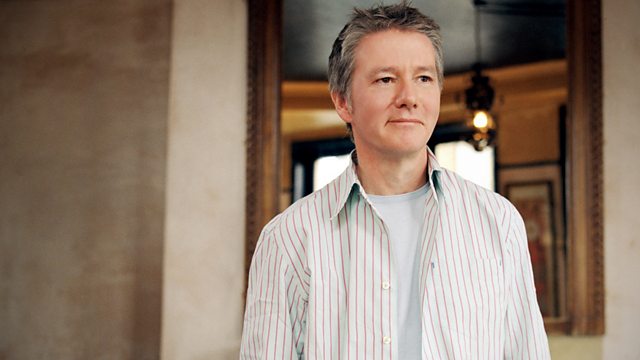 David Fincher's Zodiac, Rufus Wainwright's Release the Stars
Zodiac
David Fincher's film is based on the true story of a serial killer who called himself Zodiac and terrorised Northern California in the 1960s and 70s. Jake Gyllenhaal plays a newspaper cartoonist who enjoys solving puzzles and becomes obsessed by the tracking down the killer and eventually manages to speak to the detective who led the original hunt, Dave Toschi, played by Mark Ruffalo. The film Dirty Harry was loosely based on the same case and Toschi was the model for Dirty Harry and also for Steve McQueen's character in Bullitt.
Zodiac is on general release now, certificate 15.
Event Horizon and Blind Light at The Hayward Gallery
31 figures cast-iron figures, moulded from Antony Gormley's own body, have been placed on the rooftops of London as part of the Hayward Gallery's retrospective of the sculptor Antony Gormley. Inside the gallery 25 years of his work is on display, including a new work 'Blind Light' which consists of a dense white cloud captured within a glass room.
Release the Stars
Rufus Wainwright's third album was recorded in Berlin which he felt would give his work more austerity and edge. In actual fact he found himself producing something more lavish and orchestral than ever before.
Release the Stars is on Geffen Records
Between Each Breath
Adam Thorpe's new book is the story of an English composer, Jack Middleton, who is not fulfilling his early promise and whose marriage is childless. When he goes to Estonia to work on an EEC cultural commission he falls for an attractive Estonian waitress called Kaja and gets new inspiration as a composer. On his return to England Jack thinks he can put the episode behind him, but several years later Kaja appears in England with a son.
Between Each Breath by Adam Thorpe is published by Jonathan Cape.
Big White Fog
The Almeida Theatre mounts the European Premiere of African-American playwright Theodore Ward's play 'Big White Fog'. The play is set in Chicago between 1922 and 1933 and follows the lives of the Mason family and the pursuit of their different and opposing beliefs, as they steer a course through post WW1 racism and the Great Depression. Theodore Ward was one of the founders of NewYork's 'Negro Playwrights Company' together with Paul Robeson, Langston Hughes and Richard Wright and this play was their inaugural production in 1940. Now Theodore Ward is almost forgotten, but director Michael Attenborough hopes to revive his reputation with this production.
Last on