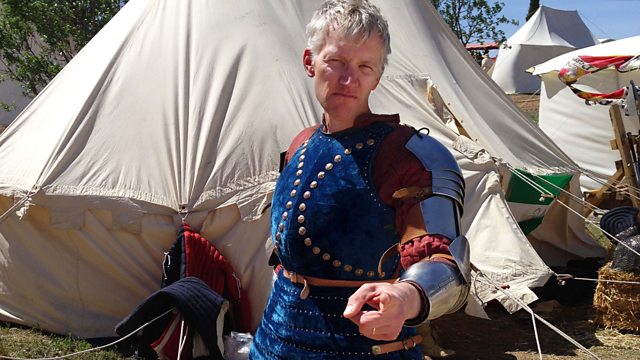 Monmouth Rebellion - Roman Road Network
Roman Road Network
A Making History listener with an interest in the Eleanor crosses of the late thirteenth century, noticed that the route taken from the place of her death near Lincoln in 1290 to London did not follow the great arterial routes of either Watling Street or Ermine Street. Could this be because those routes were now largely abandoned?
David explained that roads would have been drawn towards new settlements, furthermore, Roman roads often ignored the constraints imposed by landscape and would therefore have been expensive to maintain. Therefore by the thirteenth century parts of these earlier routes may well have been little used and in a state of disrepair. To confirm the difference between the Roman road network and that of the middle ages, David visited the Bodleian Library in Oxford to view one of our earliest maps – the Gough Map. This dates from around 1360 and was bought by a Richard Gough at a sale in 1774 for half a crown.
Monmouth Rebellion
Were rebel soldiers sold as slaves after the Battle of Sedgemoor in July 1685? Making History consulted the author John Tincey who explained that hundreds were transported to the Caribbean and sold to work on the sugar plantations. However, unlike African slaves, they did not lose their identities and their term was limited to 10 years – not a lifetime.
Last on