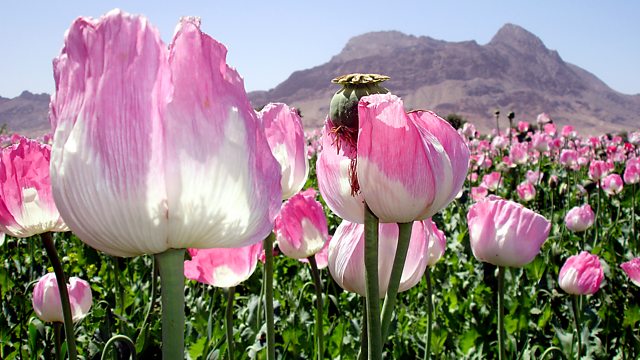 In Afghanistan - Poppy Seeds
By Rachel McGill.
An aid worker in Afghanistan decides that the fight to contain the opium trade is not working and that a fresh approach is needed. She starts buying opium direct from the farmers, ensuring not only that they obtain a fair price for their crop but also that the product is not bought by drug cartels.
Katherine ...... Haydn Gwynne
Syed ...... Sharif Dorani
Jamila ...... Nathalie Armin
Emma ...... Lynsey Pow
Naseer ...... Jeff Mirza
Poet ...... Hemi Yeroham
Afghan woman ...... Zolfa Zahedi
Directed by Graham Frost.
Last on