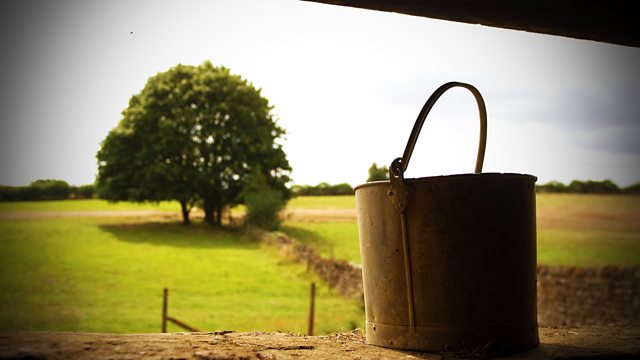 10/05/2007
Mike catches Lilian still in her dressing gown after her late night. He just wants paying for the milk but Lilian's got other plans. She needs to learn to dance properly and grabs Mike to demonstrate her lack of skill. To Mike's embarrassment, Eddie comes upon them in full flow. Later, Mike catches Eddie gossiping to Bert, who changes the subject to the cricket team.
Bert's doing a guided tour this afternoon but having sampled a bottle of Nigel's wine last night he's looking forward to a quiet morning first. Nigel's enthusiastic at the prospect of offering their own wine once their green weddings take off next year. Elizabeth's not so sure that all Nigel's green plans are as eco-friendly as he thinks.
Nigel's received correspondence from cousin Lucille, telling the true story of Rupert. All that's left are some photos and letters, and his name carved on a memorial somewhere.
Elizabeth's concerned for Siobhan. She doesn't sound well and Ruairi's future is obviously her biggest worry. Elizabeth wonders if Brian's decided he'll look after Ruairi, with or without Jennifer. Nigel agrees it's a real worry. He's having lunch with Brian tomorrow, so maybe he'll find out more then.
Episode written by Simon Frith.
Last on