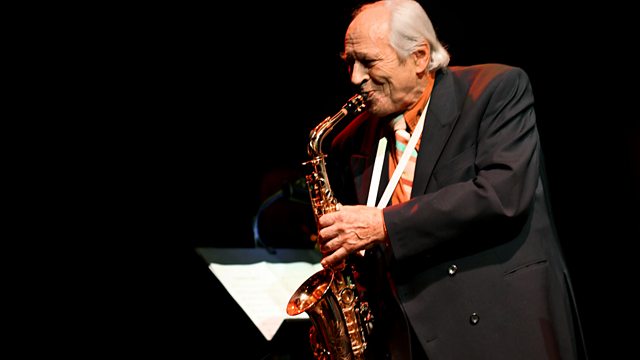 John Dankworth in South Africa
Marking the death of John Dankworth earlier this year another chance to hear this account of his visiting South Africa for the first time in just over 50 years. As a young man John Dankworth flew in to Johannesburg to give a short series of concerts in South Africa. Unaware until he arrived of the growing menace of apartheid, he joined the protest movement. In this programme, John returns to South Africa for the first time since then, to discover how music continued to be made during the years of struggle, and how it is doing in today's
rainbow nation. He meets veterans Hugh Masekela and Jonas Gwangwa, visits a music school in Daveyton township, encounters younger musicians such as trumpeter Feya Faku, saxophonist McCoy Mrubata, and guitarist Louis Mhlanga. From choir competitions to solo pianists, the programme paints a vivid picture of contemporary South African musical life, and asks potent questions about the future.
The programme was first broadcast in 2007.
Producer Alyn Shipton (R).
Last on