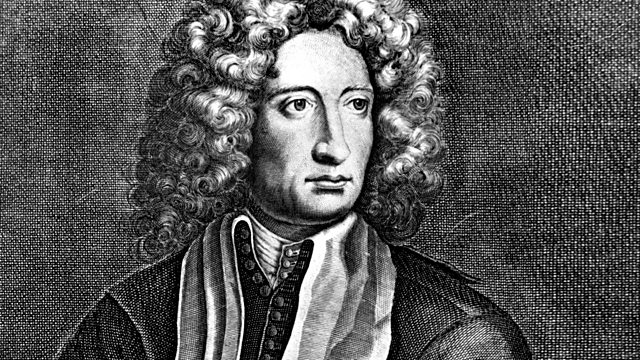 Donald Macleod explores the life and music of the Italian violinist and composer Arcangelo Corelli. He describes how the compser is taken on by one of Rome's most flamboyant cultural celebrities, the young and extremely weathly Cardinal Ottoboni, who becomes his lifelong employer and personal friend.
Sinfonia in D minor, WoO 1
Accademia Bizantina
Carlo Chiarappa (director)
Europa Musica 350202, CD9 Trs 1-5
Sonata in D, Op 4 No 4
London Baroque:
Ingrid Seifert, Richard Gwilt (violins)
Charles Medlam (cello)
Lars Ulrik Mortensen (harpsichord)
Harmonia Mundi HMC90134243, CD2 Trs 13-16
Concerto grosso, Op 6 No 8 (Christmas Concerto)
English Concert
Trevor Pinnock (director)
Archiv 4236262, CD2 Trs 7-12
Sonata IV in F (arr. Schickhardt after Concerti grossi 1 and 2)
Hugo Reyne, Sebastien Marq (recorders)
Pierre Hantai (harpsichord)
Danny Bond (bassoon)
Rainer Zipperling (cello)
Opus OPS549118, Trs 15-18
Sonata, Op 5 No 3
Purcell Quartet
Hyperion CDA 66226, Trs 5-9.
Last on