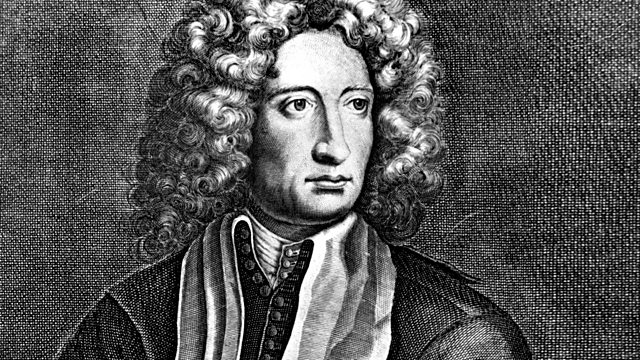 Donald Macleod explores the life and music of the Italian violinist and composer Arcangelo Corelli. He tells the story of Corelli's first years in Rome, where he begins to find his feet among the musical glitterati in Europe's grandest cultural capital.
Sonata in E, Op 5 No 11
Locatelli Trio:
Elizabeth Wallfisch (violin)
Paul Nicholson (harpsichord)
Richard Tunnicliffe (cello)
Hyperion CDA663812, CD2 Trs 18-22
Sonata in A minor, Op 3 No 12
London Baroque
Harmonia Mundi HMC90134445, CD2 Trs 45-49
Sonata in E minor, Op 5 No 8
Barthold Kuijken (transverse flute)
Wieland Kuijken (cello)
Robert Kohnen (harpsichord)
Accent ACC9177D, Trs 1-4
Sonata, Op 1 No 3
Members of the English Concert
Archiv 4196142, Tr 5
Corelli: Concerto grosso, Op 6 No 6
Ensemble 415
Chiara Banchini, Jesper Christensen (directors)
Harmonia Mundi HMC90140607, CD2 Trs 9-12.
Last on
The absurdly talented Herr Mendelssohn
Diversity and Inclusion in Composition